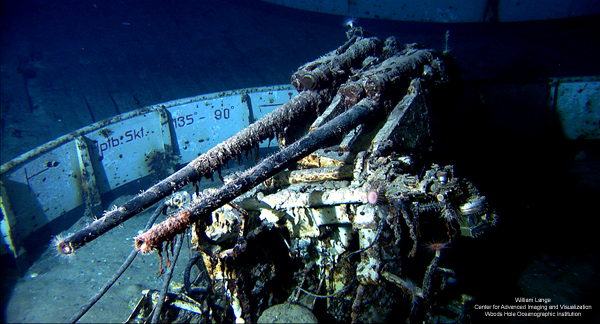 Marine Archeology
The lab is developing new tools and techniques for the support of marine and terrestrial archeology. The lab has built miniature stereoscopic 3d imaging and mosaicking systems for detailed mapping of specific sites of interest.  The stereoscopic imaging systems are specially calibrated to support quantitative 3D modeling and in situ measurement. These novel systems can collect 3D stereoscopic image survey data at a fraction of the time of previous systems and at much higher resolutions.
A small lightweight penetration ROV has been successfully tested with a small HDTV Stereoscopic 3D imaging system. The system was small enough to conduct a 3D optical survey of the interior of a submerged Air Force B-29 Aircraft and has conducted preliminary surveys of the interior of the U.S.S Arizona and HMHS Britannic. These technologies offer many opportunities to conduct quantitative optical surveys not only on the exterior of wreck sites but also the interiors.
Current collaborative marine archeology programs include:
National Park Service
National Oceanic and Atmospheric Administration
University of the Yucatan Mexico
Wisconsin State Marine Archeology Group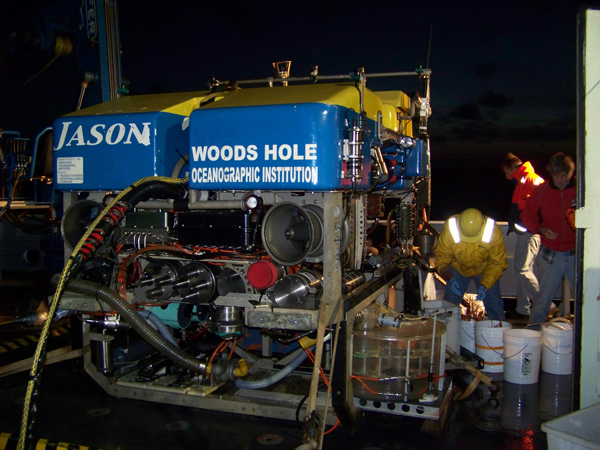 Deep Submergence Systems
The Lab is currently designing and fabricating new HDTV imaging Systems for the National Deep Submergence Facility vehicles Alvin and Jason. These imaging system's design are based upon previous work done for the US Navy in the area of hybrid motion and still image acquisition sensors. These imaging systems collect high quality publishable still images in parallel with HDTV motion imagery.   This acquisition technique yields approximately 30 high quality still images per second to choose from. Other efforts currently underway include the design of an enhanced imaging and lighting system for the A4500/A6500 Replacement Human Occupied Vehicle program for NSF.
The laboratory has a large inventory of imaging systems available for use on platforms of opportunity. These imaging systems can be easily integrated to many host vehicles such as to AUVs, ROVs, Towed Vehicles and Submarines for enhanced imaging of areas of interest. Through this process scientists can obtain the imagery they need for science and outreach without a large a costly vehicle upgrade program.
These systems are available by proposal through AIVL and for rent or lease through Woods Hole Imaging Systems.
Marine Mammal Health Assessment Imaging Program
The laboratory has a number of programs involved with long term monitoring and documentation of marine mammals. These have included work with numerous species of marine mammals resulting in various tag developments and monitoring techniques for use in behavioral, animal husbandry, and vocalization studies. In collaboration with NOAA NMFS a number of aerial imaging systems have been developed for long-range high resolution imaging of marine mammals for use in documenting behaviors, affects of ship interaction, size girth and overall health and condition. This effort is currently focused on the collection of morphological data on the Southern Resident Killer Whales in the Pacific Northwest.
Coral Habitat Surveys and Health Assessments
Working with Conrad Hughen and Tim Shank, WHOI, the Advanced Imaging and Visualization Laboratory at WHOI is developing new imaging tools and techniques for the classification, mapping and health assessments of shallow and deep-sea corals. This work will be done using a combination of multi-spectral, fluorescence and stereoscopic underwater imaging systems integrated into a variety of vehicle platforms. These imaging systems can be deployed from tow bodies, AUVs, ROVs and can also be operated by divers.
Additionally it is planned that the same sensors will be tested on the Lab's unmanned aerial platform, aerostats, airships and aircraft of opportunity including NOAA Research Aircraft. The long-term goal of this program is the automatic classification of coral species, determination of the health of the corals, and stereoscopic mapping of the coral habitat.
Additional work is being done on the development of HD and Ultra-HD macroscopic and microscopic in situ imaging of corals including the imaging of deep-sea corals from platforms of opportunity including Alvin and Jason.