NOSAMS Related Publications
Through a combination of providing data to scientists and collaborative research, NOSAMS has enabled the publication of thousands of studies. The WHOI/MBL Library has created a searchable database of works using data produced at NOSAMS or authored by NOSAMS staff.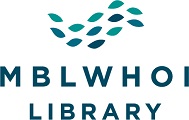 NOSAMS Research Database from the WHOI/MBL Library
NOSAMS Related Research is a database of researchers and their publications related to radiocarbon analyses made at the National Ocean Sciences Accelerator Mass Spectrometry Facility (NOSAMS) located at the Woods Hole Oceanographic Institution.
Search NOSAMS related research: NOSAMS Research Library
Goals
Allow the scientific community to discover research that relies on radiocarbon analyses made at NOSAMS
Find and track publications that demonstrate the impact of science supported by NOSAMS
Help scientists to discover research and potential collaborators in their field
Features
Locate publications by browse, basic, or advanced searching
Understand related NOSAMS publications trends over time
Export search results in BibTex, RTF, or RIS
Corrections
NOSAMS Related Research is a project maintained by NOSAMS administrators and the MBLWHOI Library. If you are a NOSAMS client and notice any inaccuracies with your contributed works, please get in touch. We welcome any information or suggestions to make it better.
We look forward to hearing from you. Please contact us via email: nosams@whoi.edu