Our lab is made up of scientists, engineers, technicians, students, and staff who work together to solve some of the industry's most exciting problems related to Autonomous Underwater Vehicles (AUVs), acoustic communications, animal tags, oil spills, and much more.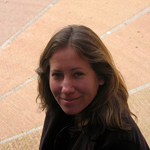 Amy Kukulya
Scibotics Core Team Member
Research Engineer, Principal Investigator
Amy specializes in development of underwater vehicles, sensors and oceanographic systems for the advancement of scientific applications. Her group possesses skills in mechanical and systems engineering, field operations and management of complex field programs. She is also a professional outreach communicator and speaker.
Contact: akukulya@whoi.edu
Noa Yoder
Scibotics Core Team Member
Engineer II
Noa is an integral part of the Scibotics team, whose studies at the forefront of ocean engineering and understanding of science-driven applications contribute to our AUV development, troubleshooting and field operations. Her skills as a communicator through writing and speaking enhance our team's collaboration and productivity.
Contact: nyoder@whoi.edu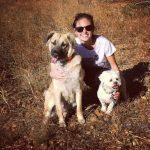 Amanda Besaw
Scibotics Core Team Member
Administrative Associate I
Amanda specializes in proposal preparation and contract/grant administration. She works closely with administrative, scientific and technical staff to meet project goals and deliverables. She is knowledgeable about adhering to policies, guidelines and practices for the funding of research.
Contact: abesaw@whoi.edu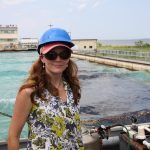 Robyn Conmy, Ph.D.
Scibotics Core Team Member
Guest Investigator
Science Advisor
Dr. Conmy is a leader in oil spill response research and her expertise includes ocean optics, submersible optical detection of petroleum hydrocarbons, radiochemistry, organic carbon cycling in marine, riverine and groundwater environments.
Contact: rconmy@whoi.edu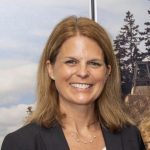 Kara Lavender Law, Ph.D.
Scibotics Core Team Member
Guest Investigator
Science Advisor
Trained in physical oceanography, Dr. Law's current research interests focus on the sources of plastic to the marine environment, understanding how ocean physics determines the distribution of plastic and other marine debris, and the degradation and ultimate fate of different plastic materials in the ocean. 
Contact: klavender@whoi.edu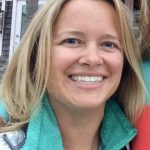 Kara Dodge, Ph.D.
Scibotics Core Team Member
Guest Investigator
Science Advisor
As a research scientist, Dr. Dodge uses a variety of innovative tools and techniques, including satellite and acoustic telemetry, AUVs, videography, oceanographic sampling, and stable isotope analysis, to investigate the behavior and ecology of threatened and endangered sea turtles in the North Atlantic.
Contact: kdodge@neaq.org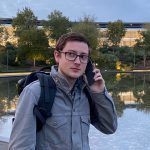 Ryan Govostes
Research Engineer
Software Support
Ryan is a software engineer in the Application Development group supporting Scibotics research and development projects. After a decade in information security research, Ryan joined WHOI to delve deeper into artificial intelligence and embedded software design.
Contact: rgovostes@whoi.edu
Nathan Un
Engineering Assistant II

AUV Embedded Software Engineer Intern

Contact: nathan.un@whoi.edu