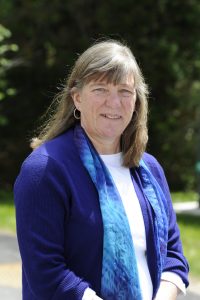 Dr. Ann P. McNichol
Senior Research Specialist
Geology and Geophysics
Contact Information:
Work: 508-289-3394
amcnichol@whoi.edu
Building: Clark 244B
Mailing Address:
266 Woods Hole Road, MS #22
Woods Hole Oceanographic Institution
Woods Hole, MA 02543
Research Interests
The study and use of carbon isotope techniques to quantify biogeochemical processes; the study of the fate of organic matter, natural and anthropogenic, in the oceans and atmosphere; development of techniques for analysis of oceanographic samples by AMS.
Selected Publications
McNichol A.P. and Aluwihare L. (2007) The power of radiocarbon in biogeochemical studies of the marine carbon cycle: Insights from studies of dissolved and particulate organic carbon (DOC and POC). Chemical Reviews 107, 443-466.
Wakeham S. and A.P. McNichol (2014) Transfer of lipids through marine water columns to sediments—Insights from stable and radiocarbon isotopes. Biogeosciences 11. 6895-6914. doi:10.5194/bg-11-6895-2014
Gospodinova K., A.P. McNichol, A. Gagnon, S. Shah (2016) Rapid extraction of dissolved inorganic carbon from seawater and groundwater samples for radiocarbon dating. Limol. Ocean Methods 14, 24-30, doi:10.1002/lom3.10066.
Bao, R., A.P. McNichol, C.P. McIntyre, L. Xu, T.I. Eglinton (2018) Dimensions of radiocarbon variability within sedimentary organic matter. Radiocarbon 60, p. 775-790. DOI: 10.1017/RDC.2018.22
Bao, R., A.P. McNichol, J.D. Hemingway, M.C. Lardie Gaylord and T.I. Eglinton (2018) Influence of different acid treatments on the radiocarbon content spectrum of sedimentary organic matter determined by RPO/Accelerator Mass Spectrometry. Radiocarbon doi: 10.1017/RDC.2018.125
Druffel, E. R. M., Griffin, S., Wang, N., Garcia, N. G., McNichol, A. P., Key, R. M., & Walker, B. D. (2019). Dissolved Organic Radiocarbon in the Central Pacific Ocean. Geophysical Research Letters, 46(10), 5396–5403. https://doi.org/10.1029/2019GL083149
Graduate Students
Hadley McIntosh, University of Maryland
Sarah Rosengard, MIT/WHOI Joint Program
Rui Bao, ETH, Zurich, Switzerland
Kalina Gospodinova, MIT/WHOI Joint Program
Haiwei Shen, GSO/URI
Ann Pearson, MIT/WHOI Joint Program
Post-Doctoral Supervision
Angela Dickens (2006-2007) currently policy analyst at Wisconsin Department of Natural Resources
Sunita Shah Walter (2010-2013) currently assistant professor at University of Delaware
Guillaume Soulet (2013-2015) currently at IFREMER, Brest, France
Prosper Zigah (2014-2016)
Laurel Childress (2016-2017) currently at IODP, Texas A&M
Follow me on social media
Education
Ph.D.: Chemical Oceanography, Joint Program in Oceanography, Woods Hole Oceanographic Institution/Massachusetts Institute of Technology, Woods Hole, MA, 1986.
B.S.: Chemistry, Trinity College, Hartford, CT, 1978