Ecosystem Science  |  Biogeochemistry  |  Isotope Ecology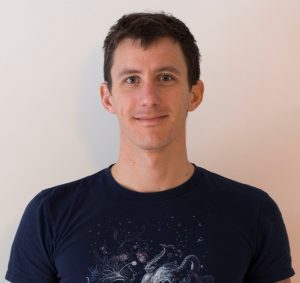 David Brankovits, PhD
Guest Investigator
Marine Chemistry & Geochemistry

Download CV
Contact Information:
Work: 508-289-2646
dbrankovits@whoi.edu
Building: Fye
Mailing Address:
266 Woods Hole Road, MS #4
Woods Hole Oceanographic Institution
Woods Hole, MA 02543
Research Interests
I study how ecosystems function in coastal and marine environments, and their role in the global carbon cycle.  I characterize biogeochemical cycles that mediate the exchange of carbon among major reservoirs at the boundary of the land and ocean.  I am specialized in elucidating the effects of carbon exchange on biological systems (from organisms to ecosystems) and the ecological feedback mechanisms on the carbon cycle.  I identify natural and/or anthropogenic environmental factors influencing rates of carbon exchange, fluxes, and organic matter transformation.  To tackle these topics, I use stable and radiocarbon isotope approaches; and develop techniques to elucidate the effects of hydrodynamics and other environmental factors on elemental cycling and carbon fluxes.
Main contributions of my research have focused on the biogeochemistry and ecological ramifications of methane and dissolved organic carbon (DOC) in coastal systems.  These efforts have resulted in a comprehensive ecosystem function model that integrates landscape-level biogeochemical and hydrological processes and quantifies the magnitude of a greenhouse gas sink in the karst subterranean estuary.
Selected Publications
Brankovits, D. & Pohlman, J.W. (2020)  Methane oxidation dynamics in a karst subterranean estuary. Geochimica et Cosmochimica Acta 277, 320-333.    click
Brankovits, D., Pohlman, J., Ganju, N.K., Iliffe, T., Lowell, N., Roth, E., Sylva, S., Emmert, J., Lapham, L. (2018)  Hydrologic controls of methane dynamics in karst subterranean estuaries. Global Biogeochemical Cycles 32, 1759-1775.     click
Brankovits, D., Pohlman, J.W., Niemann, H., Leigh, M.B., Leewis, M.-C., Becker, K.W., Iliffe, T.M., Alvarez, F., Lehmann, M.F., Phillips, B. (2017)  Methane- and dissolved organic carbon-fueled microbial loop supports a tropical subterranean estuary ecosystem. Nature Communications 8, 1835.     click
Alvarez, F., Iliffe, T., Benitez, S., Brankovits, D., Villalobos, J. L. (2015)  New records of anchialine fauna from the Yucatan Peninsula, Mexico. Biotaxa Check List, 11(1), 1505.     click
Beyond Academia
Sharing knowledge and communicating science with students and broad audiences are all essential to my mission as a scientist.   My public outreach activities include popular science presentations, interviews for multiple media outlets, contributions to an award winning nature documentary, and collaborations with educational organizations that serve the public (e.g., Moody Gardens Aquarium and the Harvard National History Museum).
Education
Ph.D.: Marine Biology. 2017. Texas A&M University at Galveston.
M.S.: Biology. 2009. Eötvös Loránd University, Budapest.
Biography
After receiving my Biology Diploma from Eötvös Loránd University (ELTE) in 2009, I worked for two years as an Ecologist on terrestrial ecosystems in Hungary. A Fulbright Scholarship then allowed me to expand my research to aquatic and marine biogeochemistry by pursuing a doctorate degree at Texas A&M University at Galveston (TAMUG), where I finished my Ph.D. in the Marine Biology Interdisciplinary Program in 2017.  I then completed a 2-year WHOI-USGS Postdoc Scholar appointment and, most recently, have been awarded a postdoctoral fellowship by Texas A&M University where I continue to be a Postdoc Fellow in the Department of Marine Sciences.  Additionally, I have been a diving instructor since 2005, a profession that not only contributed to my research but allowed me to educate people about aquatic and marine ecosystems through teaching, presentations, field expeditions, educational movies, and an award winning nature documentary.
I currently work with Pete van Hengstum (TAMUG), John Pohlman (USGS), and Jeff Seewald (WHOI).