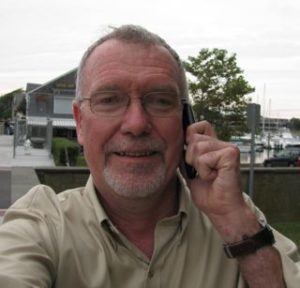 Dr. Hal Caswell
Emeritus Research Scholar
Biology
Contact Information:
Work: 508-289-2751
hcaswell@whoi.edu
Building: Redfield 1-08
Mailing Address:
266 Woods Hole Road, MS #34
Woods Hole Oceanographic Institution
Woods Hole, MA 02543
Research Interests
I study the mathematical ecology of populations and communities. I use models that include the life cycle, the vital rates, dispersal patterns, and temporal and spatial variation in the environment. I use these models to explore population growth, extinction, invasion, and spatial pattern, and apply the results to conservation biology. My research is defined by processes, not taxa; at the moment it considers marine mammals, seabirds, terrestrial plants, and benthic invertebrates.
Information for prospective students
I advise Ph.D. students through the MIT/WHOI Joint Program, BUT I am not considering students for fall 2013. Students working in my lab in the past have studied theoretical/analytical problems and carried out analyses of particular ecological systems. A good background in, and a high level of comfort with, mathematics is necessary. You can find out about some of the projects underway in the Projects section of this website.
Education
Ph.D., Michigan State University, 1974 (Zoology)
B.S. (with high honor), Michigan State University, 1971 (Zoology)