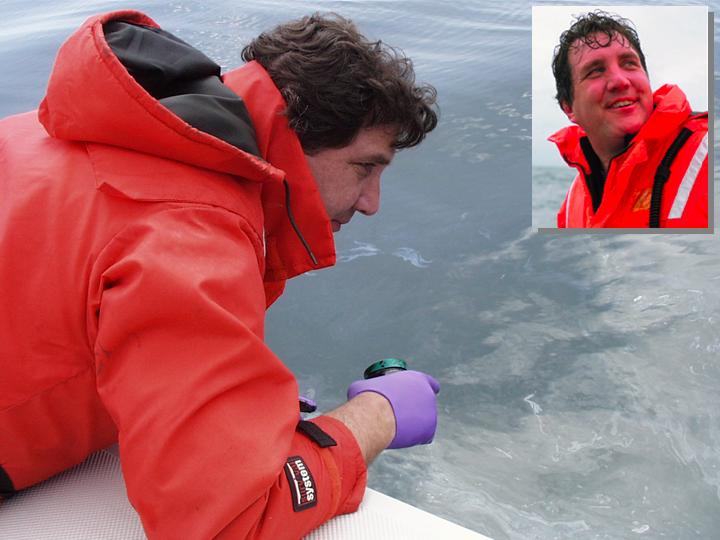 Robert K. Nelson
Research Specialist
Marine Chemistry & Geochemistry
Contact Information:
Work: 508-289-3452
rnelson@whoi.edu
Building: Fye Lab
Mailing Address:
266 Woods Hole Road, MS #04
Woods Hole Oceanographic Institution
Woods Hole, MA 02543
Research Interests:
My research interest are centered around pinpointing the source, transport, and ultimate fate of petroleum hydrocarbons and other man-made contaminants in the environment, petroleum fingerprinting, and the development of very high resolution chromatographic technology (Comprehensive Two-dimensional Gas Chromatography a.k.a. GC×GC) to study environmental systems.
United States GC×GC Patents:
2014 United States Patent #8838393 - Systems and methods for topographic analysis.  Inventors - Ananya Sen Gupta, Christopher M. Reddy, Robert Nelson.  Patent application filed April 2, 2012 – publication date March 7, 2013.
Link to Patent:
https://www.google.com/patents/US8838393
2010 United States Patent #7805979 – High accuracy contamination estimation in hydrocarbon samples using GC×GC.  Inventers – Oliver C Mullins, Robert K. Nelson, Bhavani Raghuraman, Christopher Michael Reddy.  Patent application filed October 22, 2007 – publication date April 28, 2010.
Link to Patent:
Education
B.A. Central Connecticut State University , 1980, Biology
Important Links