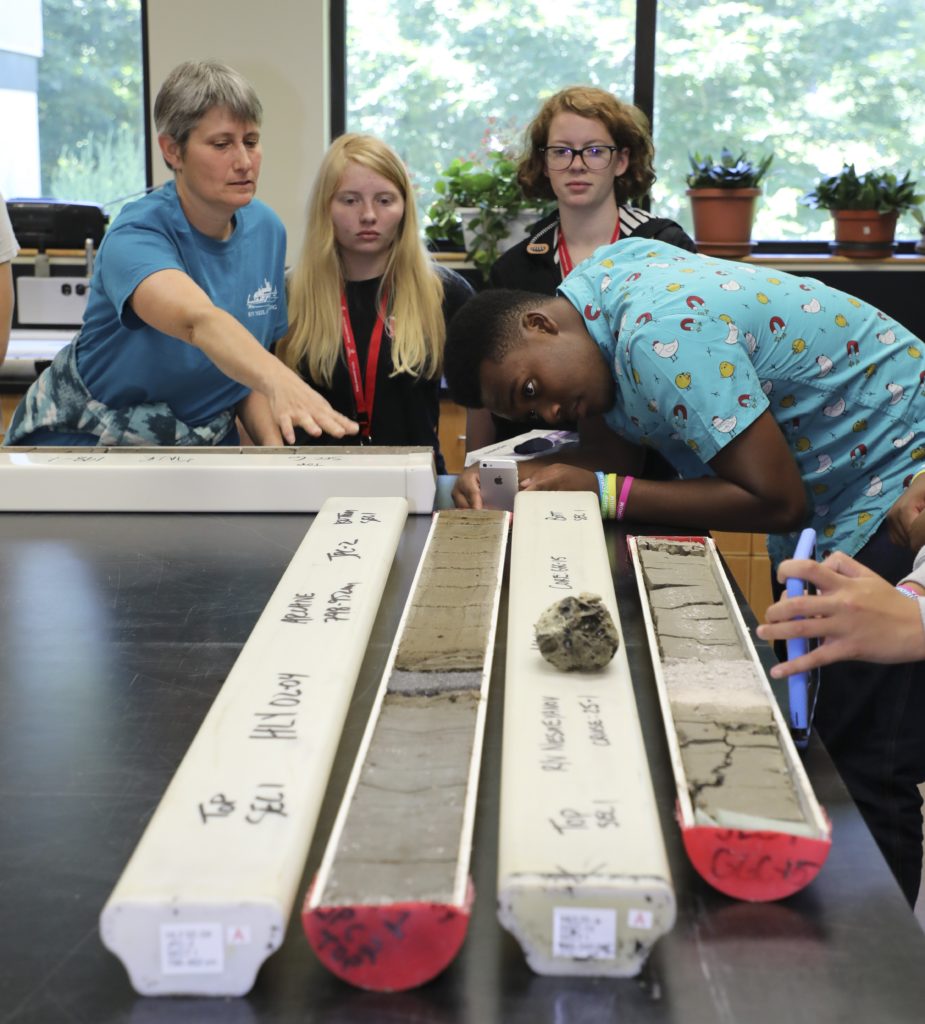 Facility and Lab Tours
Outreach is an important part of what we do at the WHOI Seafloor Samples Lab. We host visits from school groups and special interest groups, as well as the general public.
Tours and outreach activities cover a wide variety of topics and can be tailored to the group. Recent activities have hosted both K-12, undergraduate, and postgraduate groups.
A typical visit lasts approximately 1 hour, and begins with a discussion of how we collect the samples in our repository, followed by a tour of the facilities so visitors can see where we house our collection. Following the facility tour, there are opportunities to view samples from all over the world and to engage with researchers working in the facility. Hands-on activities available include using sieving sediment, simulating coring with mini-cores, and storm surge demonstrations.
Anyone interested in visiting the WHOI Seafloor Samples Lab should contact the curator directly at seafloorsampleslab@whoi.edu or fill out the online form below (preferred).
*Please keep in mind that we may not be accepting visitors due to COVID restrictions*