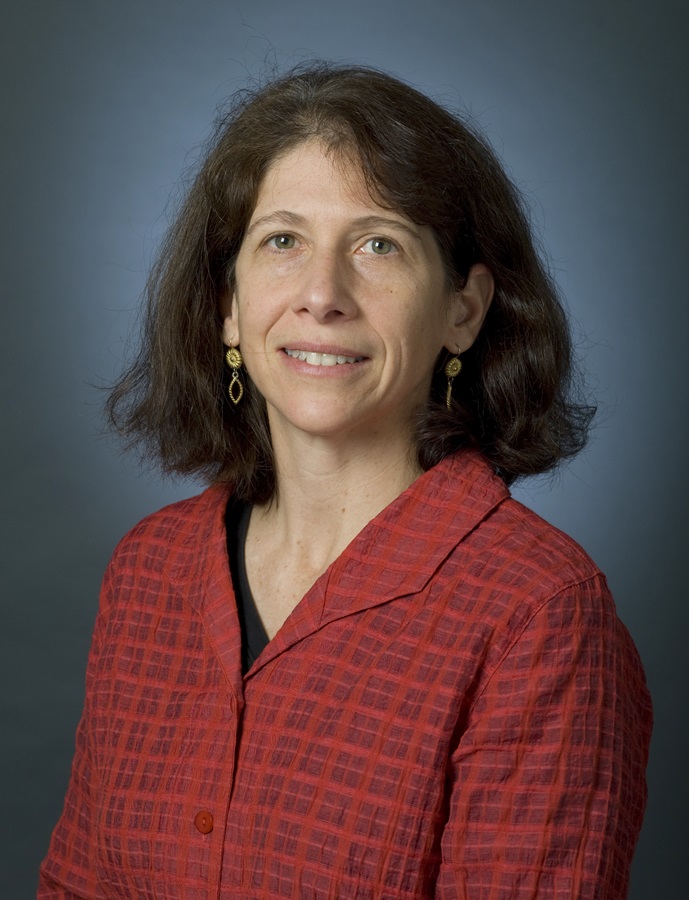 Dr. Delia Oppo
Associate Dean of WHOI Academic Programs
Senior Scientist
Paleoceanographer
Geology & Geophysics Department

Download CV
Contact Information:
Work: 508-289-2681
doppo@whoi.edu
Building: Clark 117
Mailing Address:
266 Woods Hole Road, MS #23
Woods Hole Oceanographic Institution
Woods Hole, MA 02543
Research Interests
I study past variability of ocean circulation and the climatic impacts of those changes. My projects include reconstructing ocean circulation during the last Ice Age, during abrupt climate events that occurred as the large Ice Age continental ice sheets collapsed, and during the last 10,000 years in the absence of large ice sheets. With my many collaborators, I also research how these ocean circulation changes and other factors influence tropical rainfall and vegetation.
lNew publications:
Waelbroeck Claire, Lougheed Bryan C., Vazquez Riveiros Natalia, Missiaen Lise, Pedro Joel, Dokken Trond, Hajdas Irka, Wacker Lukas, Abbott Peter, Dumoulin Jean-Pascal, Thil François, Eynaud Frédérique, Rossignol Linda, Fersi Wiem, Albuquerque Ana Luiza, Arz Helge, Austin William, Came Rosemarie, Carlson Anders, Collins James, Dennielou Bernard, Desprat Stéphanie, Dickson Alex, Elliot Mary, Farmer Christa, Giraudeau Jacques, Gottschalk Julia, Henderiks Jorijntje, Hughen Konrad, Jung Simon, Knutz Paul, Lebreiro Susana, Lund David, Lynch-Stieglitz Jean, Malaizé Bruno, Marchitto Thomas, Martinez Mendez Gema, Mollenhauer Gesine, Naughton Filipa, Nave Silvia, Nünberg Dirk, Oppo Delia, Peck Victoria, Penaud Aurélie, Portilho Ramos Rodrigo, Repschläger Janne, Roberts Jenny, Rühlemann Carsten, Salgueiro Emilia, Sanchez Goni Maria, Schönfeld Joachim, Scussolini Paolo, Skonieczny Charlotte, Thornalley David, Toucanne Samuel, Van Rooij David, Vidal Laurence, Voelker Antje, Wary Mélanie, Weldeab Syee, Ziegler Martin (2019). Consistently dated Atlantic sediment cores over the last 40 thousand years. Scientific Data, 6: 165.  https://doi.org/10.17882/59554
Lacerra, M. , Lund, D. C., Gebbie, G. , Oppo, D. W., Yu, J. , Schmittner, A. and Umling, N. E. (2019), Less Remineralized Carbon in the Intermediate‐Depth South Atlantic During Heinrich Stadial 1. Paleoceanography and Paleoclimatology, 34: 1218-1233. doi:10.1029/2018PA003537
Rodriguez, L. G., Cohen, A. L., Ramirez, W. , Oppo, D. W., Pourmand, A. , Edwards, R. L., Alpert, A. E. and Mollica, N. (2019), Mid‐Holocene, Coral‐Based Sea Surface Temperatures in the Western Tropical Atlantic. Paleoceanography and Paleoclimatology, 34: 1234-1245. doi:10.1029/2019PA003571
Umling, N. E., Oppo, D. W., Chen, P. , Yu, J. , Liu, Z. , Yan, M. , Gebbie, G. , Lund, D. C., Pietro, K. R., Jin, Z. D., Huang, K. , Costa, K. B. and Toledo, F. A. (2019), Atlantic Circulation and Ice Sheet Influences on Upper South Atlantic Temperatures During the Last Deglaciation. Paleoceanography and Paleoclimatology, 34: 990-1005. doi:10.1029/2019PA003558
Oppo, D. W., Gebbie, G. , Huang, K.-F. , Curry, W. B., Marchitto, T. M. and Pietro, K. R. (2018), Data Constraints on Glacial Atlantic Water Mass Geometry and Properties. Paleoceanography and Paleoclimatology, 33, doi:10.1029/2018PA003408
Thornalley, D.J.R., D.W. Oppo, P. Ortega, J.I. Robson, C.M. Brierley, R. Davis, I.R. Hall, P. Moffa-Sanchez, N.L. Rose, P.T. Spooner, I. Yashayaev & L.D. Keigwin (2018). Anomalously weak Labrador Sea convection and Atlantic overturning during the past 150 years. Nature 556, 227–230.
Howe, J. N. W., K. F Huang, D. W. Oppo, C. M. Chiessi, S. Mulitza, J. Blusztajn, A. M. Piotrowski (2018) No major change in Atlantic water mass distributions between the Last Glacial Maximum and Heinrich Stadial 1. Earth and Planetary Science Letters 490, 51-61.
Hollstein, M., M. Mohtadi, Y. Rosenthal, M. Prange, D. W. Oppo, G. Martínez Méndez, K.Tachikawa, P.Moffa Sanchez, S. Steinke, D. Hebbeln (2018) Variations in Western Pacific Warm Pool surface and thermocline conditions over the past 110,000 years: Forcing mechanisms and implications for the glacial Walker circulation, Quaternary Science Reviews, 201, 429-445, https://doi.org/10.1016/j.quascirev.2018.10.030.
Education
Ph.D.: Geology. 1989. Columbia University, New York, NY.
B.S.: Mathematics. 1981. State University of New York at Albany