(CC-CREW) Community College Research Experiences at WHOI
The application for Summer 2022 will open in January, but you can get a flavor of it here!
Please direct all questions about future opportunities to mserres@whoi.edu.
This is a paid, non-residential summer research experience for local community college students to work at WHOI for 8-10 weeks ~June 15-August 15 (exact dates depend on student availability). Right now, the opportunity is limited to up to 4 students per summer, working in the Huber lab (and potentially others for 2022) under the direct guidance of Dr. Gretta Serres. The students are part of the lab, participate in research, and get exposure to the many STEM careers a research institution like WHOI has to offer. Students receive mentoring on the transition from a community college to a university and on options for graduate studies in areas they are interested in. Students also have a chance to present their research to an audience of peers and mentors. Students have come to us from 4Cs, Massasoit CC, Mt Wachusett CC, Bunker Hill CC, and Bristol CC. Additional programs for-credit during the semester as well as expanding beyond Julie's lab are planned, so watch this space!
Application Qualifications:
Excited to do research in a science lab (no experience needed)!

Have a high school diploma or GED

Be enrolled at a community college and planning to transfer to a 4-year college majoring in a STEM field OR pursuing a new STEM degree after a previous degree

Completed 1-2 semester-long science courses. Ask if you aren't sure!
The application process includes answering a few questions about yourself as well as uploading an unofficial college transcript. TWO letters of recommendation (professor, advisor, supervisor) also need to be emailed to mserres@whoi.edu.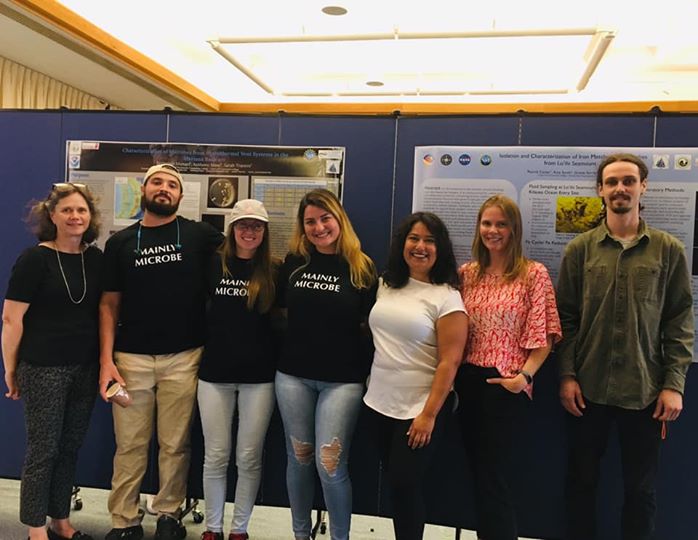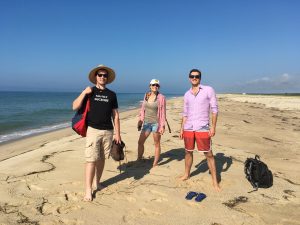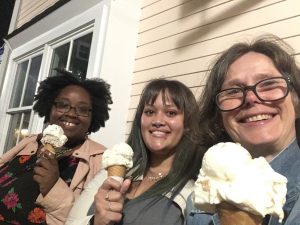 Our alumni have almost all successfully transitioned to a 4-year college or university, all majoring in a variety of STEM fields. A number of them are now employed as engineers, scientists, and one is even in graduate school! Every year, we ask a few of them to come back and tell their story to help support new students in their educational and STEM journey!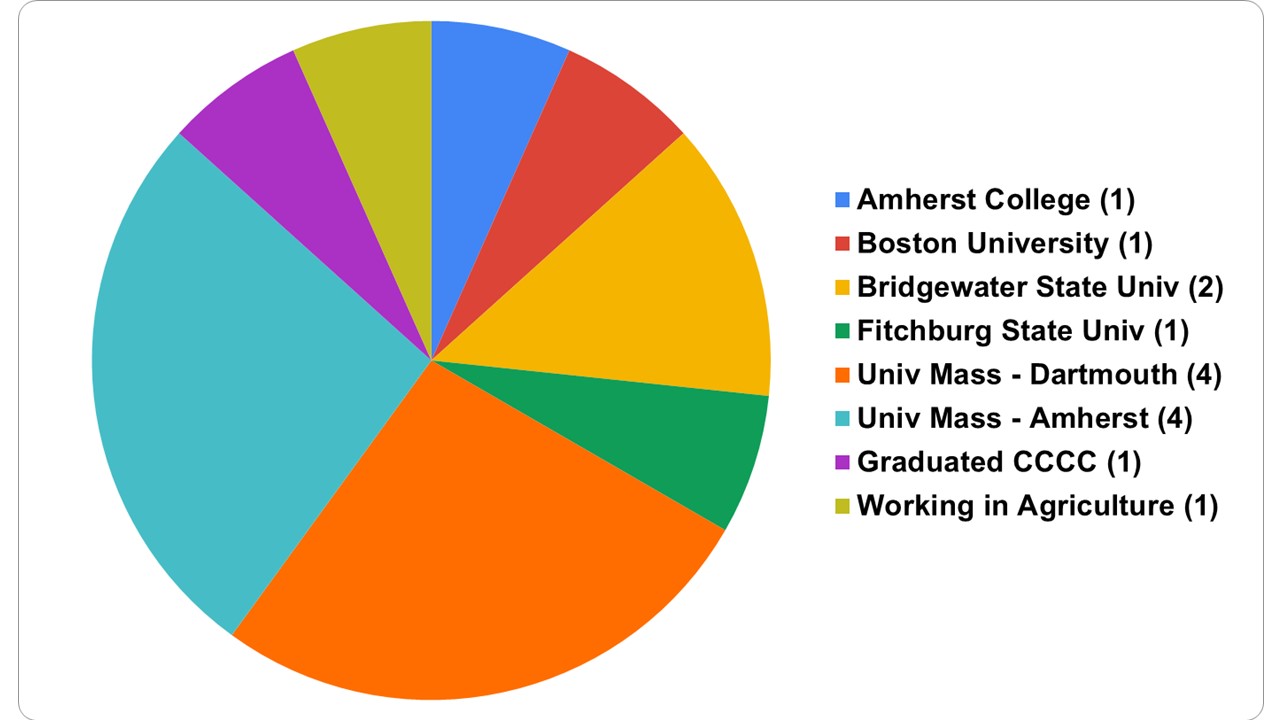 Funding Agencies
Funding for this program is provided by
National Science Foundation
Cape Cod Starter Academy through the Massachusetts Department of Higher Education
WHOI Doherty Chair in Education
Let us know if you would like to support this program! Email Julie