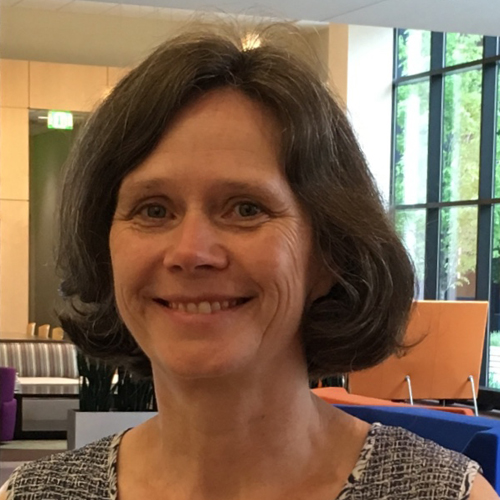 Margrethe (Gretta) Serres
Research Associate III

My main research interests are in microbial physiology, including the metabolic diversity and plasticity of prokaryotes and how these traits are shaped by environmental factors, community interactions, and evolutionary history. I have worked with pathway genome databases to curate and predict functions and metabolic pathways, analyses that span individual model organisms, groups of related bacteria, and complex natural microbial communities. Beyond my technical duties in the Huber Lab, I also serve as a faculty member at Cape Cod Community College and for the last three years have served as the Coordinator for the Community College Research Internship for Scientific Engagement (CC-RISE) program that Dr. Huber holds in her laboratory every summer, with support from the NSF Center for Dark Energy Biosphere Investigations (C-DEBI). In this role, I oversee daily activities for the 3-4 community college students in the Huber laboratory, providing research and mentorship support to the students.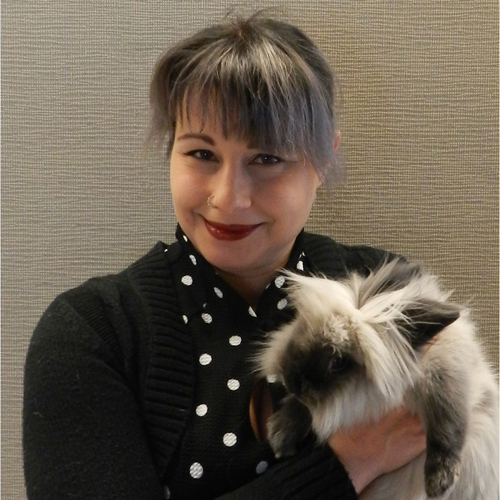 Lauren Seyler
Postdoctoral Investigator
Biogeochemistry represents the several billion-year-old relationship between microbes and rock, between the living and the nonliving world. As a marine microbial ecologist, I study the metabolic capability and activity of microbial populations in order to better understand the mechanisms that drive this relationship. My research utilizes a combination of molecular biology and biochemistry tools to examine the microbial community as a functional whole, not a collection of species but a collection of functional genes and metabolic processes- a super-metabolism or meta-metabolism, combining the metabolic networks of multiple players.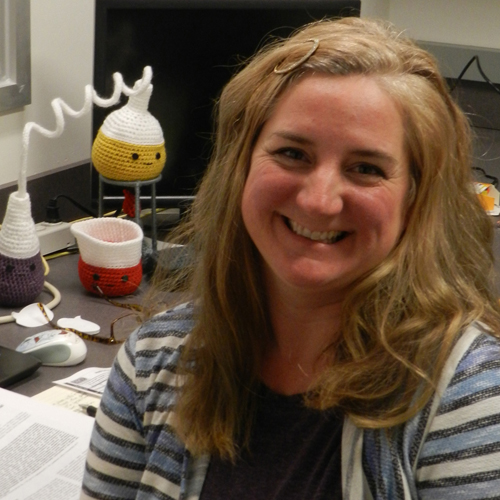 Amy Smith
Postdoctoral Investigator
My interests lie in the realm where microbiology, astrobiology, and the origin of life meet. I seek answers to whether life could exist on other worlds in our solar system and beyond. My research is focused on microbes that use ancient metabolisms in igneous environments analogous to those found on early Earth and other planets or moons like Mars, Enceladus, and Europa. Previously I have worked in ice cave lava tubes and deep crustal environments of the Juan de Fuca Ridge, and now I turn the lens to hydrothermal vents at hotspot volcanoes. Oceanic crust is deep, dark, and more conducive to chemosynthetic metabolisms that can harness energy from water-rock reactions rather than photosynthesis, and thus is a perfect analog for life on other rocky planets. I am currently working on a NASA-funded project called SUBSEA that is focused on exploring ocean world analogs on Earth with a twist.
Elizabeth Trembath-Reichert
NASA and L'Oreal Postdoctoral Fellow
While my research record spans the deep marine biosphere to terrestrial plant evolution, it is unified by an interest in understanding and developing techniques to study biological transformations of the solid Earth. My current research focuses on microbially mediated Earth-life interactions, with the goal of identifying key players in global biogeochemical cycles and determining their rates of activity in past and modern environments. I integrate a range of techniques, including geochemical, gene-based, and statistical methods, and apply them across various scales ranging from molecules to oceanic basins.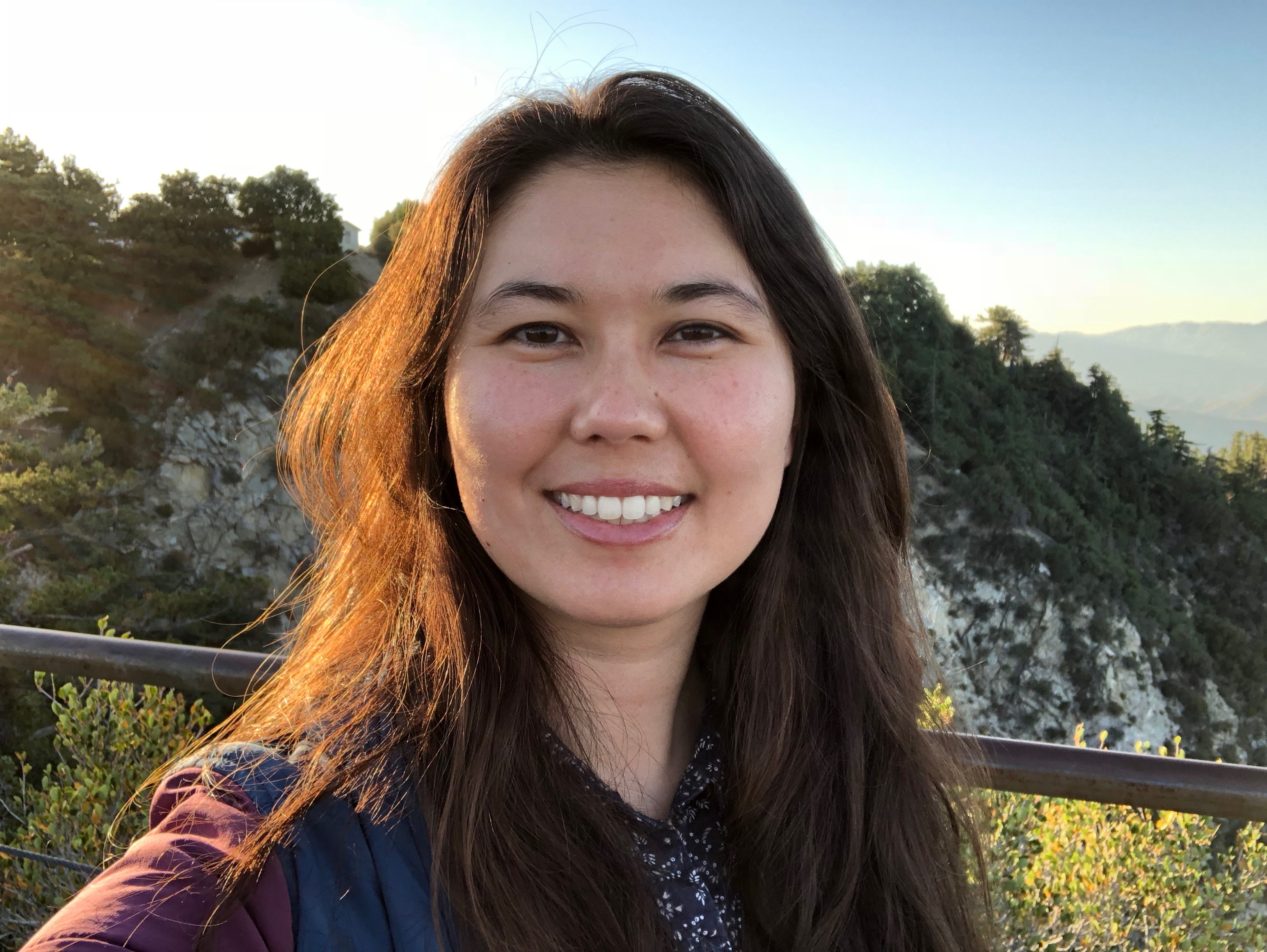 Sarah Hu
NSF C-DEBI Postdoctoral Fellow
Single-celled microbial eukaryotes encompass a wide range of genetic, morphological, and functional diversity, positioning them at the epicenter of complex aquatic food webs. By understanding microbial eukaryotic nutritional roles (i.e., phototrophy, heterotrophy, and mixotrophy) and the impact these activities have on the surrounding microbial community and environment (i.e., rates of bacterial mortality, carbon transfer, regeneration of basic nutrients, etc.), we will have a more complete knowledge of their contributions to global biogeochemical cycles and how energy and carbon flows through to other trophic levels. I am a microbial ecologist and oceanographer working to characterize the in situ community and metabolic diversity of microbial eukaryotes. Currently, I am working on ways to combine molecular techniques and grazing experiments to understandmicrobial community structure and identify transcriptional patterns associated with key metabolic strategies.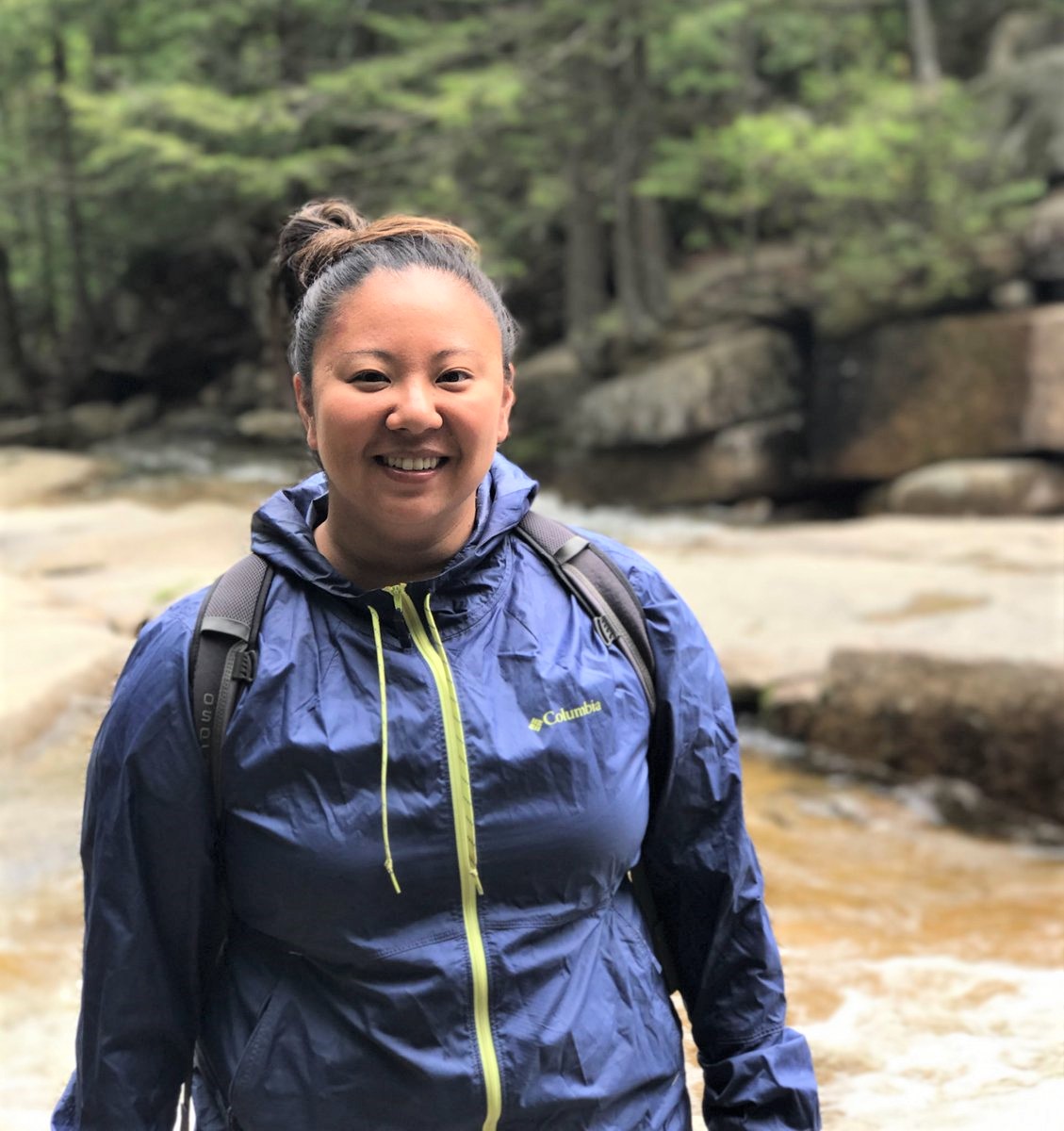 Ashley Noelani Bulseco-McKim
Ashley is a biogeochemist and microbial ecologist broadly interested in the response of coastal and estuarine systems to human-driven disturbances. She is currently a postdoctoral scientist working with Dr. Joe Vallino at the Marine Biological Laboratory and Dr. Julie Huber at the Woods Hole Oceanographic Institution, studying carbon flow and microbial food web connectivity using stable isotope probing, genomics, and modeling.
Postdocs (Current Position)
Caroline Fortunato: Assistant Professor, Wilkes University
Rika Anderson: Assistant Professor, Carleton College
Benjamin Tully: Bioinformatic Specialist, University of Southern California
Julie Reveillaud: French National Institute for Agricultural Research, INRA
Chris Algar: Assistant Professor, Dalhousie University
Nuria Fernandez Gonzalez:

Postdoctoral researcher

, Universidade de Santiago de Compostela, Galicia, Spain
Nancy Akerman: Physical Scientist, EPA
Julie (Smith) Meyer: Assistant Professor, University of Florida
Graduate Students (Current Position)
Undergraduate Summer Interns (Enrollment During Internship)
Marc Fontanez Ortiz (University of Puerto Rico)
Meagan Perry (Cape Cod Community College)
Patrick Carter (Cape Cod Community College)
Ben McKenzie (Cape Cod Community College)
Scott Buresh (Massasoit Community College)
Tom Rizzitano (Cape Cod Community College)
Renan Vianna (Cape Cod Community College)
Emily Clark (Cape Cod Community College)
Kyle Bryson (Cape Cod Community College)
Joy Gomes (Cape Cod Community College)
Thomas Scudder (Cape Cod Community College)
Paula Pelayo (UCLA)
Petra Byl (University of Chicago)
Cierra Armstrong (Cape Cod Community College)
Nick O'Sadcia (Cape Cod Community College)
Sarah Nalven (Colby College)
Charles Carpenter (Northwest Florida State College)
Teresa Meza (Northwest Florida State College)
Samantha Gourlie (Northwest Florida State College)
Destinee Harder (Northwest Florida State College)