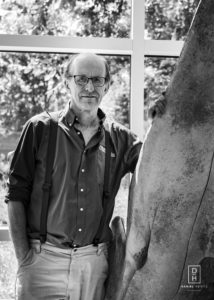 Dr. Michael J Moore
Senior Scientist
Biology
Contact Information:
Work: 508-289-3228
mmoore@whoi.edu
Building: Marine Research Facility 221
Mailing Address:
266 Woods Hole Road, MS #50
Woods Hole Oceanographic Institution
Woods Hole, MA 02543
Prospective PhD, summer fellows, and guest students are welcome to contact me, but I will not be accepting students to work in my laboratory.
Research Interests
Michael J Moore, Vet. M.B., Ph.D., has a veterinary degree from the University of Cambridge in the UK, and a PhD from the Woods Hole Oceanographic Institution (WHOI) and Massachusetts Institute of Technology in the USA. He has been based at WHOI in Woods Hole, Massachusetts, since 1986 where he is now a Senior Scientist. He is Director of the WHOI Marine Mammal Center and provides veterinary support to the Marine Mammal Rescue and Research division of the International Fund for Animal Welfare, supporting their work with stranded marine mammals on Cape Cod.  His research encompasses the forensic analysis of marine mammal mortalities, especially in regard to the accurate diagnosis of perceived human impacts and the prevalence of zoonotic agents, large whale health assessment at sea using unmanned aerial systems, the interaction of natural and man-made impacts on fish and marine mammal stocks, pathophysiology of marine mammal diving, and development of systems to enhance medical intervention with large whales and technologies to reduce large whale entanglement.
Education
B.A. Pembroke College, Cambridge University, England, 1978 MA., Vet. M.B., School of Clin. Vet. Med., Cambridge University, England, 1983.
Ph.D. Massachusetts Institute of Technology & Woods Hole Oceanographic Institution Joint Program in Biological Oceanography. Sept 1986 to July 1991.