DunkWorks
DunkWorks (pdf) is WHOI's rapid prototyping facility that brings new technologies to support creation and testing of designs prior to deployment in a marine environment. Through DunkWorks, AVAST supports both conceptual development and physical construction by giving users of the facility an opportunity to engage in iterative design. In the process, users practice and acquire new, tangible skills to help advance their careers and the fields in which they work.
Equipment
DunkWorks provides WHOI with a range of useful equipment and resources to support rapid prototyping efforts.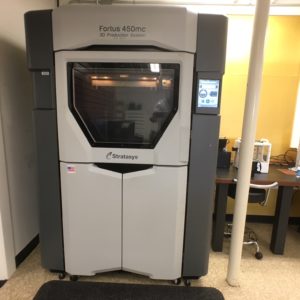 FORTUS 3D FDM PRINTER
Creates fused-deposition models from a scanned original or CAD file using ASA or nylon-impregnated carbon fiber.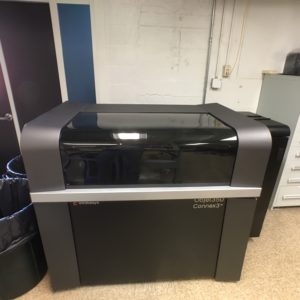 Stratasys Objet350 Connex3
3D printer capable of seamlessly blending materials of different rigidity, transparency, or color.
Electronics Workstation
Provides regulated power supply, soldering and de-soldering tools, EM discharging, and other equipment to complete electronics projects.
COMPUTER WORKSTATION
Two computer workstations equipped with the software to run all Dunkworks fabrication equipment as well as Autodesk Inventor and Solidworks CAD packages for modeling.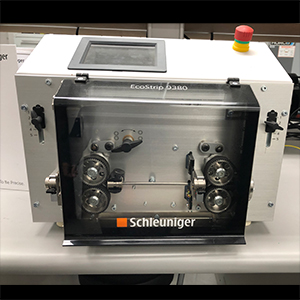 Automated stripping and crimping stations
Improve cable assembly workflows with precision repeatable wire stripping and connector crimping automation.
Large format 3D printer that creates high-resolution objects with five times the build volume and two times the laser power of the Form 3.
Metal 3D Printer and Sintering Machines capable of printing 17-4 Stainless steel, Tool Steel, Inconel 625, and Copper.
Continuous Fiber Composite 3D Printer capable of printing nylon and fiber reinforced composite parts
Cut 2D shapes from 12"x12" sheets of plastic or metal materials up to 1" thick
Mechanical Workstation
Includes resources for most mechanical needs, including measuring, tooling, and finishing.