Current Lab Members
We work with a wide network of scientific and commercial cooperators, and are always interested in new connections and data sharing. We offer opportunities for guest students, summer student fellows, and graduate students to join our lab.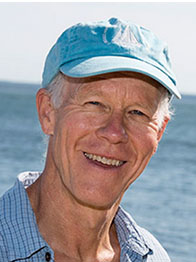 Scott Lindell
Research Specialist

Scott Lindell is a Research Specialist in marine farming at the Woods Hole Oceanographic Institution. Before dedicating the last 17 years to scientific research and development of shellfish and seaweed farming, he was a commercial fish farmer for 15 years. He has managed multiple projects to bridge the biological, engineering and political challenges of developing a thriving marine farming community. His projects include development of methods for combining mussel and seaweed farming, establishing a breeding and genetic improvement program for sugar kelp, and establishing large-scale demonstration farms for kelp in Alaska and New England that may one day provide a significant resource for carbon-neutral biofuels. He has consulted for aquaculture developments in California, Mexico, Haiti, and Morocco. He is an avid swimmer and bicyclist, and leads Town committees devoted to improving bicycling and shellfish resources on Cape Cod, Massachusetts.
Contact: slindell@whoi.edu

David Bailey
Research Associate

Dave Bailey's duties in the lab include all aspects of research, from project development to implementation, including analysis and reporting. Alongside these responsibilities, he participate in mentoring students and interns as well as conducting industry and educational outreach. He is proud and excited to be working on applied aquaculture research where our work at WHOI enables us to pursue knowledge critical to the advancement of sustainable aquaculture in both developed and developing regions of the world. He is particular interested in and adept at projects that merge biology and engineering where his considerable boating and scuba diving skills are vitally useful.
Before working with Scott Lindell, he received an MS from the University of New Hampshire where he focused on sustainable fisheries and aquaculture. Prior to graduate school he worked as a Coastal Scientist at the Woods Hole Group, Inc.. He completed a BS in Marine Biology at the University of Rhode Island. When he's not in the office or wetlab, you can find him pursuing his ever-evolving list of hobbies, which are centered around the water, mountains and tinkering.
Contact: dbailey@whoi.edu
Sara Gonzalez
Postdoctoral Scholar
Sara is a postdoctoral scholar at WHOI working primarily in the Lindell lab and with other researchers in AOP&E and BIO departments. She is interested in applying her research on seaweed ecology, physiology, and chemistry toward sustainable seaweed aquaculture. With a background in giant kelp morphology, genetics, and alginate chemistry, Sara is excited to work with sugar kelp and other seaweeds in the Lindell lab with growing global markets.
Sara received a B.S. in Biological Sciences from Cornell University and a Ph.D. in Ecology and Evolutionary Biology from the University of California, Santa Cruz. She values collaborations and has conducted research on both the east and west coasts of the U.S. as well as in Costa Rica, Chile, and Norway. In her free time, Sara enjoys going to the beach, biking, and figure skating.
Contact: sara.gonzalez@whoi.edu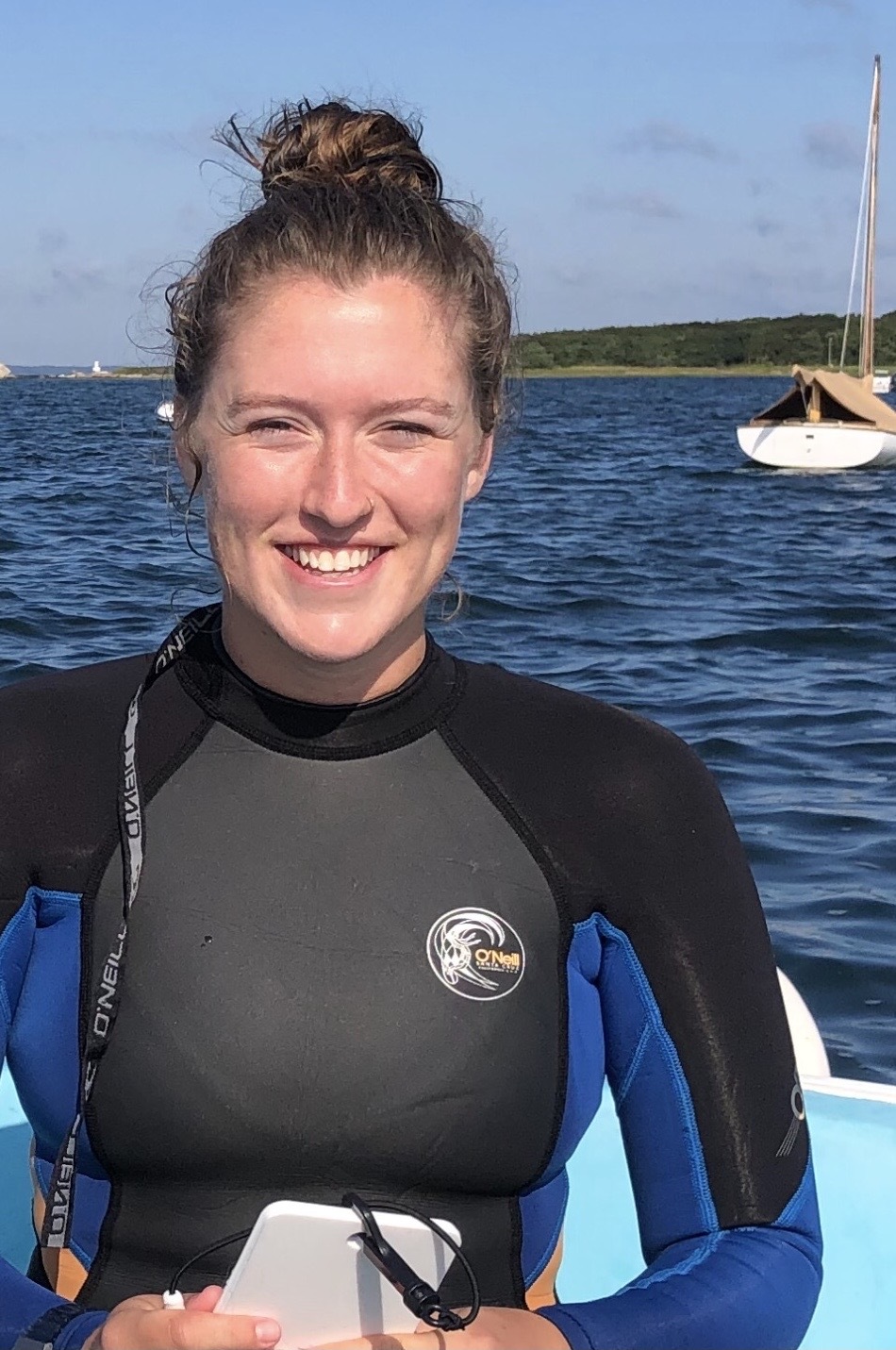 Margaret Aydlett
Research Assistant

Maggie's roles in the lab include maintaining sugar kelp cultures, assisting with kelp farm deployment and harvest, and running hatchery experiments. She is excited to be working on projects that contribute to the advancement of sustainable aquaculture. In addition to kelp aquaculture, she is also interested in educational outreach and kelp forest ecosystems.
Maggie joined the WHOI community in the summer of 2019 when she studied with the Lindell Lab as a guest student. She experimented with different culturing techniques of sugar kelp gametophytes. In December of 2019, she graduated with a B.S. in Marine Sciences from the University of Maine, and completed an honor's thesis advised by Dr. Susan Brawley. Her thesis focused on the microbiome of intertidal seaweeds. She enjoys rollerblading, paddle boarding, and playing rugby in her free time.
Contact:  maydlett@whoi.edu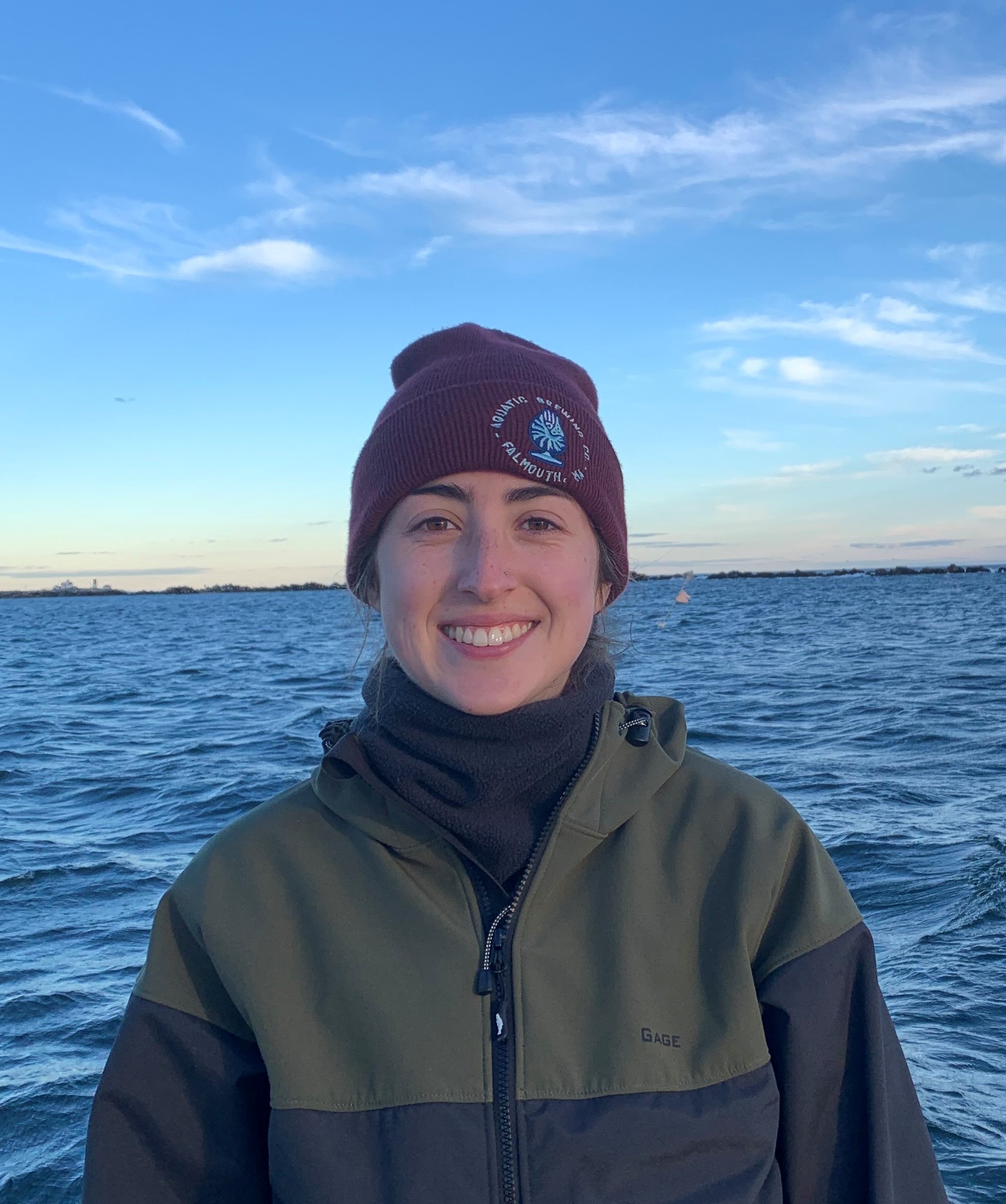 HADLEY KERR
Research Assistant
Hadley is a research assistant helping with sugar kelp culture maintenance, field work, and other duties around the lab. She is excited to be a part of the WHOI community and looks forward to contributing to the ongoing research for sustainable seaweed aquaculture.
Hadley graduated from the University of Massachusetts Amherst in 2020 with a B.S. in Biology and a certificate in Coastal and Marine Sciences. While researching fish physiology at UMass, she began to develop an interest in marine conservation and sustainability. In her free time she enjoys cooking and spending time outside and on the water.
Contact: hadley.kerr@whoi.edu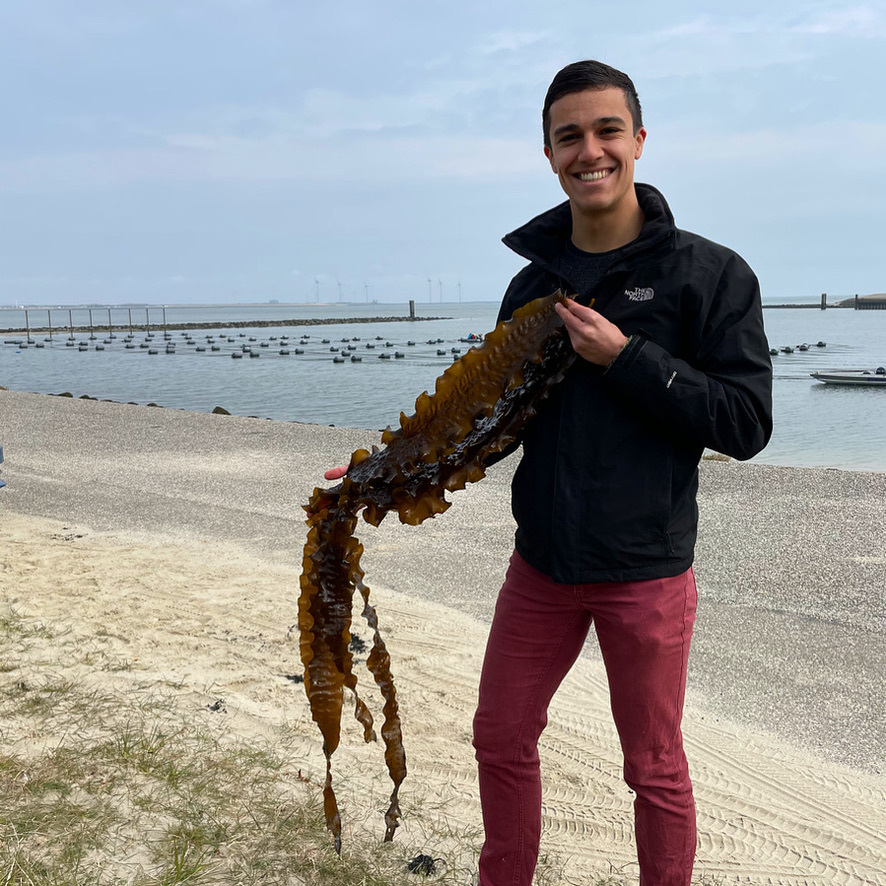 JOB COHEN
Guest Student
Job is a graduate student of Biobased Sciences at Wageningen University, The Netherlands, and is performing his research thesis as a guest student at WHOI. With a background in breeding for land-based crops, he is now devoted to the biobased applications of kelps. Having done his internship at a kelp seed supplier in The Netherlands, he now wants to learn more about the possibilities of breeding for kelp varieties suited to specific markets. At WHOI, he is looking into the environmental variables on early growth and attachment strength of young kelp plants and exploring the genetic diversity for attachment quality in different strains.
He enjoys many outdoors activities like hiking, exploring new places, and training for and completing triathlons in his spare time.
Contact: job.cohen@whoi.edu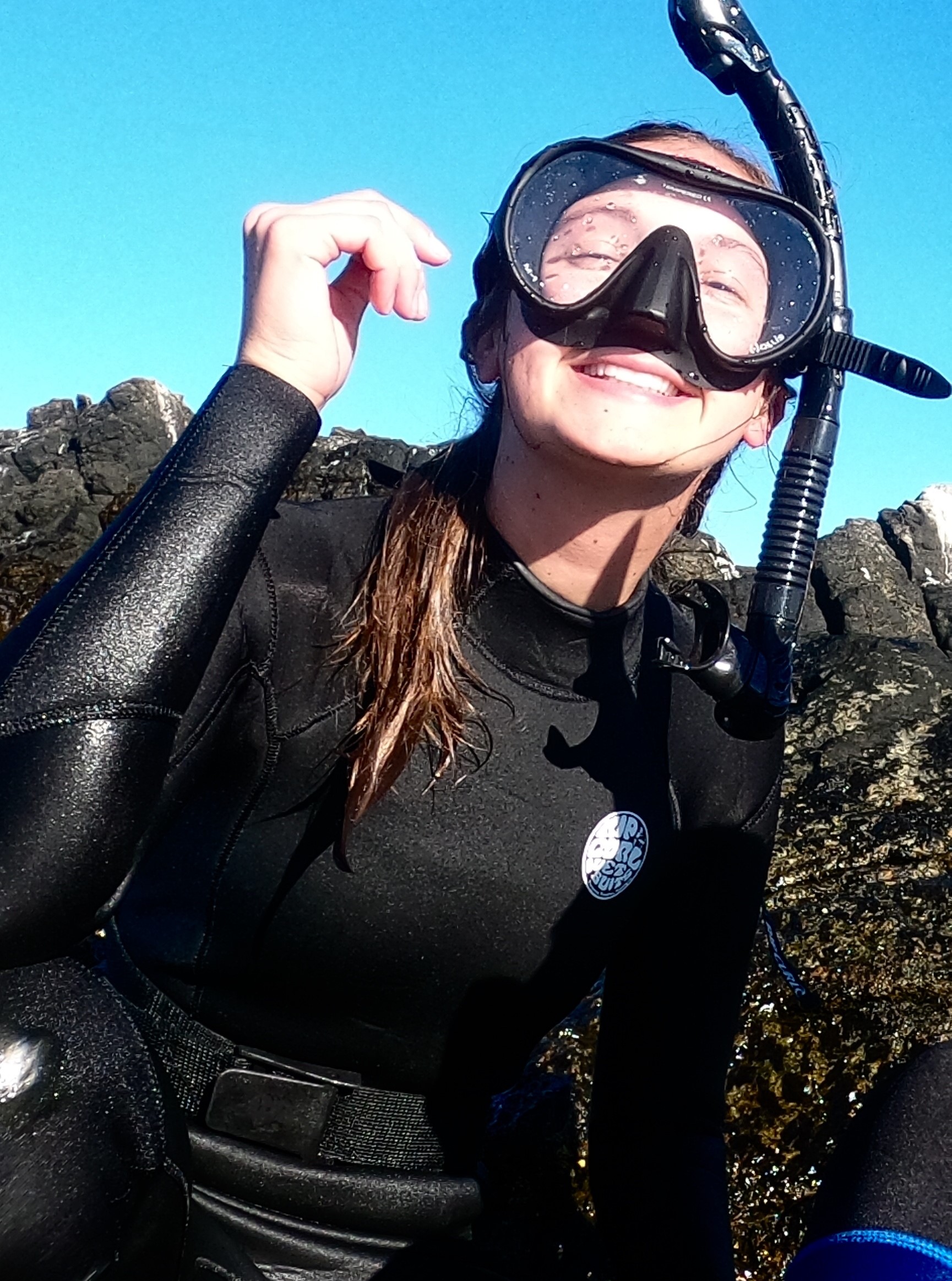 Carly Daiek
Research Assistant

Carly Daiek works as a Research Assistant in the lab, where she assists in the design and development of experiments and hatchery duties. She enjoys studying the complex interface between biology and engineering and its applications in sustainable aquaculture research.
Before joining the lab, Carly received an MS from Michigan State University where she studied Biosystems and Agricultural Engineering. Her thesis focused on the optimization of a pilot-scale photobioreactor system for CO2 sequestration through microalgae cultivation. In her free time, she enjoys backpacking, scuba diving, surfing, music and international travel.
Contact:  daiekcar@gmail.com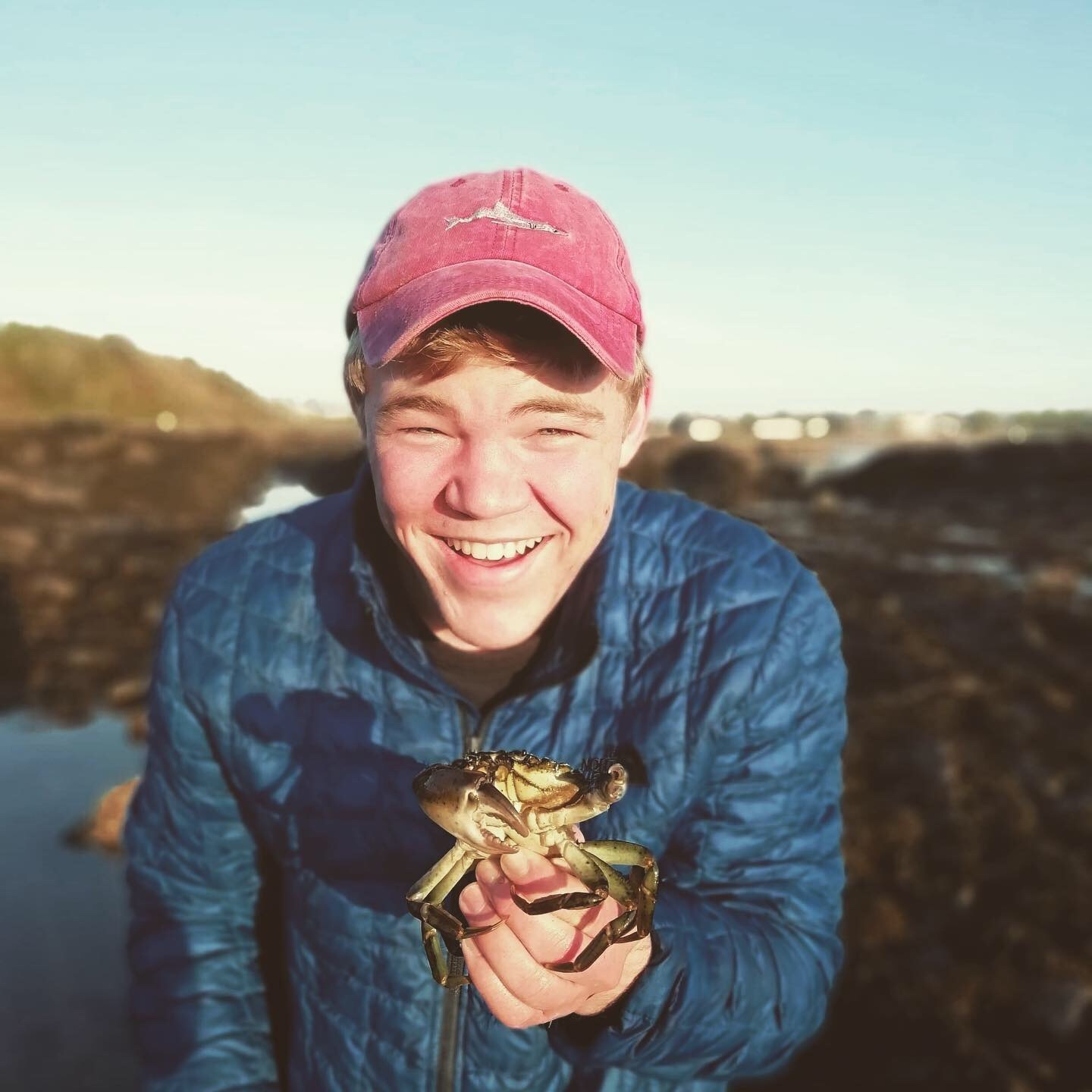 Ethan Jezek
Guest Student

Ethan Jezek is a Guest Student that assists in aquaculture research at both WHOI and the Marine Biological Laboratory. Along with culture maintenance, he is modelling the economic costs of small-scale tropical seaweed farming off the coast of Puerto Rico with Dr. Hauke Kite-Powell at the Marine Policy Center at WHOI. His ambitions are to utilize applied research to allow for the continuation of small-scale fisheries and the implementation of small-scale aquaculture, in less developed regions of our dramatically changing world. He is especially excited to be working on applied aquaculture work at WHOI that provides critical insight on innovations crucial to the attainment of his career goals.
As a fourth-year marine biology student at the University in St. Andrews (Scotland), Ethan is heavily involved in biology life on campus, serving many roles in a number of biology focused groups. Ethan excitedly looks forward to building upon his current work at WHOI for his upcoming fourth-year thesis project. Outside of work, he pursues numerous musical interests, and you can find him enjoying the outdoors around town fishing, cycling, bouldering, or snorkeling.
Contact:  ethan.jezek@whoi.edu