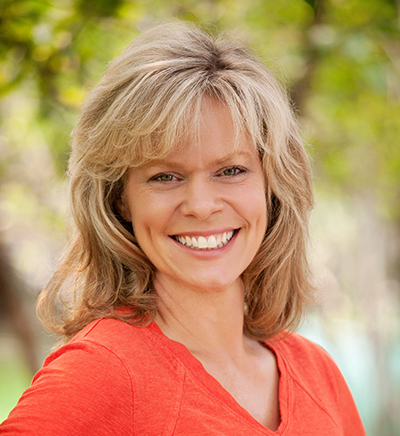 Dr. Carol Anne Clayson
Senior Scientist
Physical Oceanography
Contact Information:
Work: 508-289-3626
cclayson@whoi.edu
Building: Clark 205A
Mailing Address:
266 Woods Hole Road, MS #29
Woods Hole Oceanographic Institution
Woods Hole, MA 02543
Research Interests
My research specifically covers the areas of high-resolution air-sea interaction, satellite remote sensing, and ocean modeling. My projects are aimed at understanding the physical processes occurring between the ocean and atmospheric turbulent boundary layers, and how data, understanding, and modeling improvements can translate into better climate and weather forecasts. My research has received funding from NASA, NOAA, the Office of Naval Research, and NSF.
Awards
2021 Jet Propulsion Laboratory Distinguished Climate Lecture
Florida State University Graduate Faculty Mentor Award, 2010
Florida State University Developing Scholar Award, 2005
Presidential Early Career Award for Scientists and Engineers (PECASE), 2000
ONR Young Investigator Award, 2000
Purdue Teaching for Tomorrow Award, 1999
NSF Career Award, 1996
National/International Professional Services/Activities
Committee Memberships
Chair, US CLIVAR, 2020
US CLIVAR SSC Executive Committee, 2018 – 2020
TPOS2020 Backbone Task Team, 2018 – present
UCAR Members Nominating Committee, 2018 – present
AMS Nominating Committee, 2019 - present
AMS Council, 2015 – 2017
AMS Satellite Meteorology, Oceanography, and Climatology Committee, 2012 – 2018
UCAR Advocacy for the Science Community, 2016 - present
US CLIVAR Phenomena, Observation, and Synthesis Panel, 2014 – 2017
NASA PO.DAAC User Working Group, 2015 – present
AMS Board of Meteorological and Oceanographic Education in Universities, 2000 - 2003
AMS Committee on Coastal Environments, 2009 – 2016
AMS Committee on Interaction of the Sea and Atmosphere, 2000 – 2005
Science Team Memberships
Member, NASA Planetary Boundary Layer Study Team, 2019 – 2021
Member, NASA Ocean Salinity Science Team, 2014 - 2018
Member, GHRSST (Group for High Resolution Sea Surface Temperature) Science Team, 2012 - present
Member, NASA Sea Surface Temperature Science Team, 2009 - 2017
National Research Council Services
Co-Chair, NASA Decadal Review, Panel on Climate Change and Variability, 2016 - 2018
Panel on Water Cycle and Water, 2005 – 2007
Board on Atmospheric Sciences and Climate, 2005 – 2009
Committee for Study on TRMM, 2004 – 2006
Committee on Earth Studies, 2002 – 2005
Review Boards/Committees
Chair, NOAA Earth System Science and Modeling Division Council, 2021 - present
Institute of Geophysical and Planetary Physics, Los Alamos National Laboratory, 2009 - 2017
University of Colorado, Aerospace Engineering Sciences' External Advisory Board, 2005 - 2018
NOAA Cooperative Institute Reviews, 2012
NASA Science Review, 2005
Project Leads
Chair, WCRP Data and Advisory Council, Surface Flux Task Team, 2016 – present
Chair, WCRP GEWEX SeaFlux Project, 2005 - present
Chair, Global High Resolution Sea
Satellite Sensor Development
Deputy PI for proposed NASA EVM-3 satellite mission Butterfly: Measuring air-sea heat and moisture fluxes from space. $190M project.
Board Member
StreamWorks (a non-profit STEM Education program in Kingsport, TN)
Panel Member
NASA Physical Oceanography
NSF Physical Oceanography
NSF Atmospheric Science
NOAA Climate Prediction Program of the Americas
NASA, SMAP
NASA USPI
Education
Ph.D.: Aerospace Engineering Sciences, Program in Atmospheric and Oceanic Sciences, University of Colorado, 1995
M.S.: Aerospace Engineering Sciences, University of Colorado, 1990
B.S.: Physics and Astronomy, Brigham Young University, 1988
Biography
Carol Anne Clayson is a Senior Scientist in the Department of Physical Oceanography at the Woods Hole Oceanographic Institution (WHOI), a former director of the Ocean and Climate Change Institute, and founder of the Center for Air-Sea Interaction and Marine Atmospheric Sciences. She has served on numerous national and international science panels, including a former position as the co-chair of the Climate Panel for the  NASA Decadal Survey for Earth Science and Applications from Space, and the American Meteorological Society Council. She served as chair of the U.S. CLIVAR Executive Committee in 2020, and is currently serving on the TPOS2020 Backbone Task Team, and chairing the World Research Council Program SurFlux Task team and NOAA's Earth System Science and Modeling Division Council.  Her current areas of research include understanding upper ocean mixing processes, how air-sea interactions affect the climate scale, and ocean impacts on the global water cycle. Her research has been supported by the Office of Naval Research, the National Science Foundation, NOAA, and NASA. Dr. Clayson is the recipient of an NSF CAREER award and the Office of Naval Research Young Investigator Award.
She received a Presidential Early Career Award for Scientists and Engineers from President W. Clinton. She has also served on multiple committees for the American Meteorological Society and the National Research Council, including the Board on Atmospheric Sciences and Climate, in addition to being a lead reviewer of the US Climate Change Science Programme Synthesis and Assessment Product.  She is the chair of the World Climate Research Programme's Global Energy and Water Cycle Experiment SeaFlux project, an international group of scientists working on improved estimations of air-sea turbulent heat fluxes from satellite.  She has also sat on external advisory boards for the University of Colorado Aerospace Engineering Sciences Department and the Los Alamos Laboratory Institute for Geophysics, Planetary Physics and Signatures. She has spoken frequently on public-private partnerships and policy issues, including at the Council on Foreign Relations and at the Economist's 2017 World Ocean Summit in Bali, and has authored multiple papers regarding the role of science and the ocean with relationship to climate policy, including a recent G7 publication.
Dr. Clayson received her BS degree in physics and astronomy from Brigham Young University in 1988, and her MS and PhD degrees in aerospace engineering sciences and atmospheric and oceanic sciences from the University of Colorado, Boulder, in 1990 and 1995.