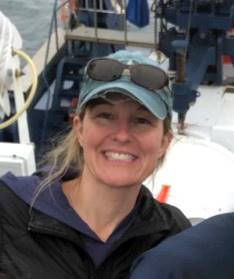 Colleen Hansel
Senior Scientist
Colleen earned a BS in Geology from California State University, Sacramento, an MS in Soil Chemistry from University of Idaho, and PhD in Biogeochemistry from Stanford University. Colleen is interested in the relationship between geochemistry and organismal health. Outside of work, she spends time with her three rambunctious daughters, dog, and 6 chickens, and sails with her family (minus the dog and chickens) in the beautiful waters surrounding Cape Cod.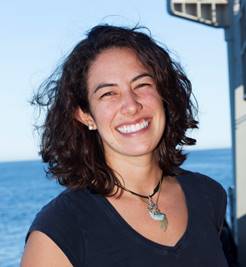 Kalina Grabb
MIT-WHOI JP Student
Kalina earned a BS from Harvard University in Earth and Planetary Science and Environmental Engineering in 2015. She started her PhD in the MIT/WHOI Joint Program in 2017. Her research focuses on the dynamics and health implications of extracellular reactive oxygen species (ROS) associated with corals and seagrass. She is also dedicated to outreach activities that spread ocean science awareness and educate the next generation. In her free time, she can be found studying ocean dynamics through surfing, sailing, diving, and/or swimming on the beach.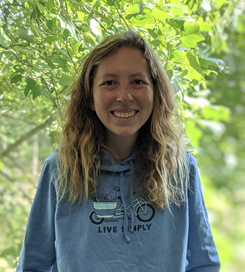 Lina Taenzer
MIT-WHOI JP Student
Lina earned a BS in Earth Sciences and Environmental Studies from Jacobs University in Bremen, Germany, and an MS in Earth Sciences from Dartmouth College. She began her PhD in the MIT-WHOI Joint Program in 2019. Lina is particularly interested in examining chemical interactions and fingerprints of biological stress and their relation to climate change. In her free time she loves to hike and swim, and find new ice cream places.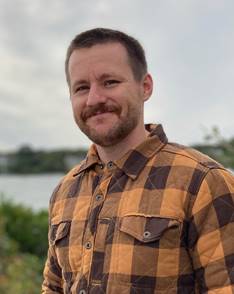 Chad Ostrander
Postdoctoral Scholar
Chad earned a BS and PhD in Geology from Arizona State University. He is interested in trace metals and their isotopes, and how they can be used to track the oxygenation history of Earth's atmosphere and oceans. At WHOI, he is exploring how isotope systems operate in modern environments so that we can more confidently apply them to the ancient sedimentary record. Outside of science, he spends most of his time chasing two young children and a barking dog, looking for and attempting to play good music, and watching the Cleveland Guardians play mediocre baseball.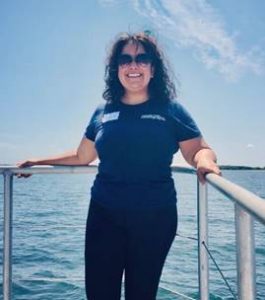 Erica Herrera
MIT-WHOI JP Student
Erica obtained a BS in Animal Science from New Mexico State University and studied Chemistry and Mathematics at the University of Texas at El Paso. She began her PhD in JP in 2020 and is fascinated by the impacts of trace metal biogeochemistry on large scale ocean dynamics and how these dynamics will respond to a changing climate. She is currently working to understand how chemical processes occurring at the seafloor affect the weathering of hydrothermal metal-sulfide deposits. When she isn't pondering the mysteries of the deep sea, you can find her playing clarinet as a member of the MIT Wind Ensemble, practicing applied chemistry in the form of baking, or reading fantastical novels about other worlds while she cuddles with her two dogs, Eiyla and Calypso.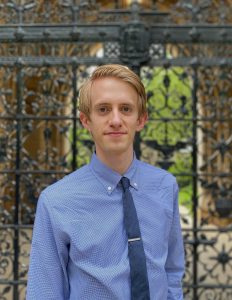 Eric Ryberg
Postodoctoral Scholar
Veronique Oldham (WHOI, 2017-2019); currently Assistant Professor at URI
Julia Diaz (WHOI, 2013-2015; Harvard 2011-2012); currently Assistant Professor Scripps Inst Ocean.
Tong Zhang (WHOI, 2012-2015); currently Professor at Nankai University
Peter Andeer (WHOI, 2012-2014); currently Scientist at Lawrence Berkeley National Lab
Yuanzhi Tang (Harvard, 2011-2012); currently Associate Professor at Georgia Tech
Victoria Parisi (Harvard, 2010-2011); currently Staff Scientist at Occidental Petroleum Corp
Deric Learman (Harvard, 2008-2011); currently Full Professor at Central Michigan University
Cara Santelli (Harvard, 2007-2010); currently Associate Professor at Univ. of Minnesota
Eileen Ekstrom (Harvard, 2007-2009) ; currently Founder/Director at Ecosystems Analytics
Hayley Gadol (MIT, 2015-2021); currently a postdoc at Northwestern University
Kevin Sutherland (WHOI-MIT JP, 2014-2019); currently postdoc at Harvard University
Gabriela Farfan (WHOI-MIT JP, 2013-2018); currently Curator and Scientist at Smithsonian
Emily Estes (WHOI-MIT JP, 2011-2017); currently Scientist at IODP
Carolyn Zeiner (Harvard PhD, 2010-2015); currently Assistant Professor at St. Thomas University
Adiari Vázquez-Rodríguez (Harvard PhD, 2008-2014); currently VC Investor at Next47
Chris Lentini (Harvard PhD, 2007-2013); currently Vice President of Acquisition, Zazzle
Nancy Martinez (Harvard SM, 2008-2010)
Lu Sun (Harvard SM, 2008-2010)
Jennifer Necker (WHOI, May-August 2019)
Shavonna Bent (WHOI, May-August, 2017)
Chloe Wang (WHOI, June-August, 2016)
Rebecca Metivier (WHOI, July-August 2016)
Katie Duncan (WHOI, June-August, 2016)
Dana Johnson (WHOI, June – August 2015)
Caterina Brighi (WHOI, June-August 2014)
Katie Rempfert (WHOI, June-August, 2013)
Anika Petach (Harvard, 2011-2012)
Chantel Mendes (Harvard, 2011-2013)
Renata Cummins (Harvard, 2011)
Rachel Field (Harvard, 2009-2010)
Robyn Worchester (Harvard, 2009-2010)
João Campos (Harvard, 2008-2010)
Arven Sanders (Harvard, 2008-2009)
Greta Friar (Harvard, 2008-2009)
Dana Lazarus (Harvard, 2007-2009)
Jane Eng (Harvard, 2007-2008)