Homepage – One-Page Scroller
The End-User Decision Support Tool
Marsh 2D Model
Our main product will be a multi-tiered end user decision support tool that will allow managers to evaluate how different ditch management strategies will affect salt marsh sustainability.
Tier 1. Idealized model cases (pre-run)
Examples of idealized simulations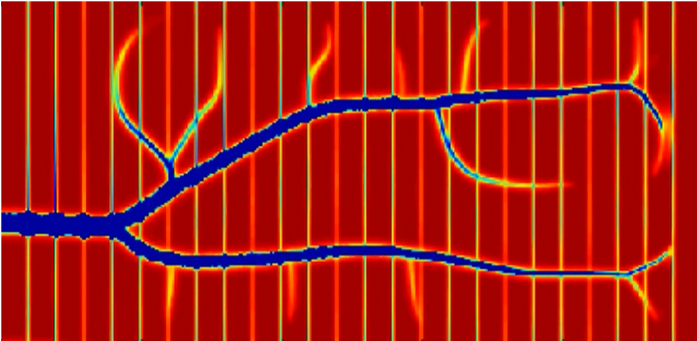 How fast would ditches fill in?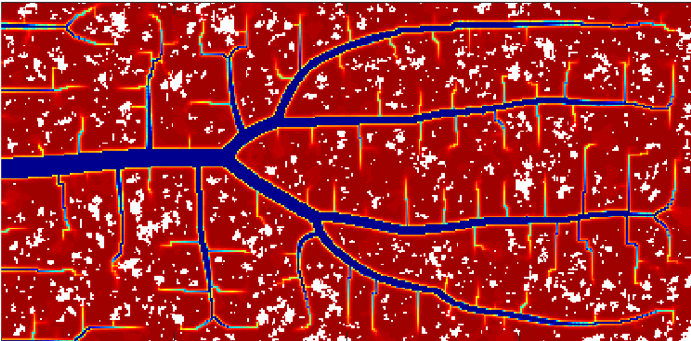 How many ponds? What size?
Tabulated results: Predict key variables (C storage, elevation, pool area, ditch density, drainage) as functions of key parameters (SLR, sediment supply, tidal range, ditch depth, ditch maintenance)
Simulation videos with explanatory information
Tier 2. Field study cases (pre-run)
Examples of ditches in (GBM) filling in if not maintained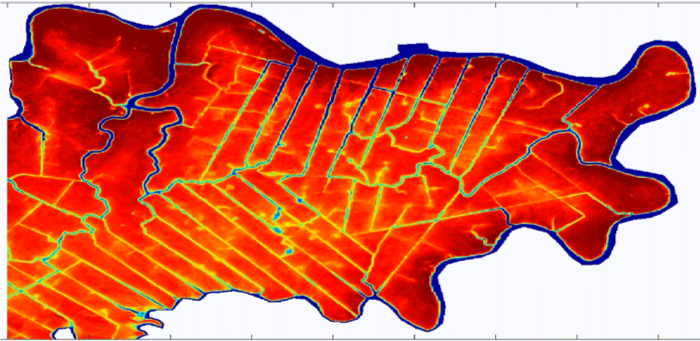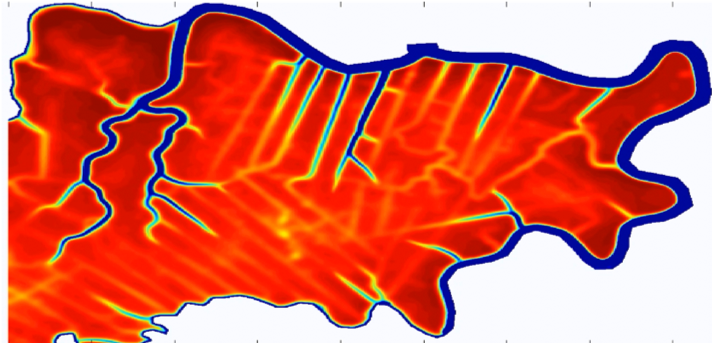 GIS visualization of field data: C storage, pool density, vertical accretion, plant communities, elevation
Model comparison with field data
Model Prediction under different scenarios (SLR, sediment availability, tidal range, ditch maintenance)
Model outputs (user defined). Examples: Maps in various formations, spatially-averaged values
Matlab-based (compatible with the freeware, Octave)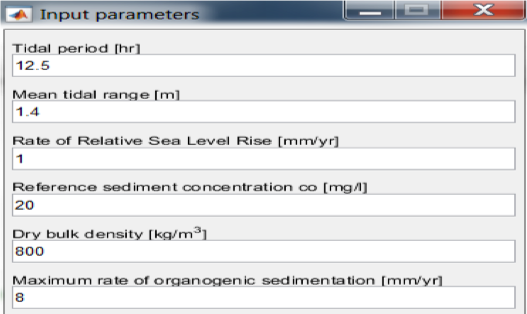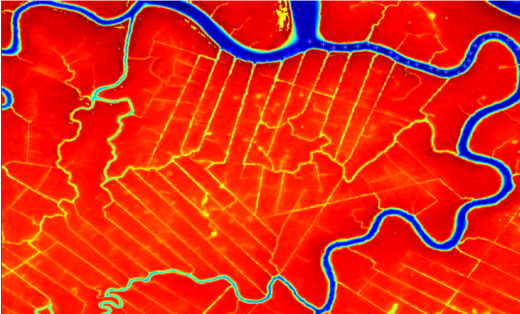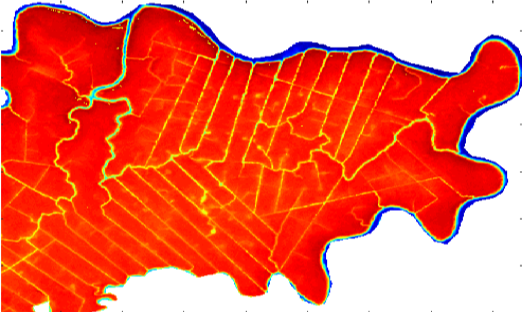 If bathymetry not available -> module to estimate missing bathymetry.
User-defined management options: ditching, runnels, thin layer deposition
Run the model on your computer (typical time required = 10 minutes)
User-defined outputs (C storage, number and size of pools, connectivity, channel erosion, etc.)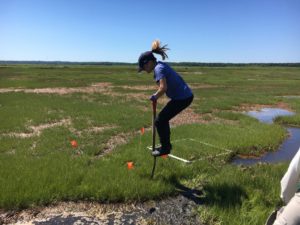 We just wrapped up a really productive field season, thanks to a great team of technicians, students, and interns! Can't wait to see what the data tell us!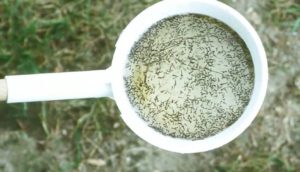 "In the 1930s, the Cape Cod Mosquito Control Project dug approximately 1,500 miles of ditches across marshes on the Cape to drain their water and reduce the number of ponds where mosquitoes can breed. Woods Hole Oceanographic Institution biogeochemist Amanda Spivak is studying how this and other management decisions have changed the ability of coastal…
The Collaborative Process
A key component of our work is to collaborate with end users to better understand approaches they currently use to manage marsh hydrology, how they prioritize ecosystem services, and the tradeoffs they consider when making decisions.