Vision Statement:
We are a team of WHOI technical experts who help conceptualize ideas from the ground up and develop cutting edge technology for the advancement of science.
Think of us as the Science and Technology Salon @WHOI and come say hello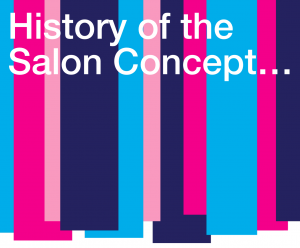 The "Salon" Concept:
The Science and Technology Salon at Scibotics
The Salon concept of an informal meeting place for people to come together for the betterment of society dates back centuries...at Scibotics we aim to build on this ideology through collaboration, communication and commitment for the good of society.
Historian Susan Herbst summarizes salons below:
Dating back to the 1600's and energized by Enlightenment ideas and philosophy, salons became a place to discuss big ideas.
"Strong women remade the salons. They became central information nodes in the communication network that was 18th century Paris. Salons were soon news agencies, workshops for writers and centers for patronage. Many of the salonnières, worked actively to make gatherings stimulate the classroom. Although discussion was the key mode of communication at the salon, lecturing followed by close questioning of the speaker was not uncommon…Women used the salons strategically to learn, to be entertained and to escape the boredom that characterized many of their lives."
At Scibotics, we aim to provide creative solutions to challenges exploring and sampling our liquid planet.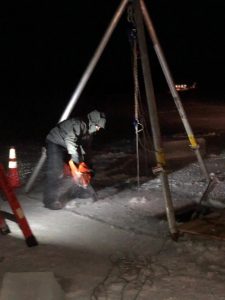 That's Noa Yoder chainsawing her way through the ice in preparation of launching Polaris, our long-range AUV.
Goals & Capabilities:
In sync with WHOI's core values, the Scibotics Lab is intended to:
Celebrate Diversity
Actively foster a culture of technology development and collaboration by  reaching out to the science community to identify where new technology could significantly enhance the goals, capabilities, or reach of scientific research.
Focus on science-driven applications using technology in the form of AUVs, ROV's, UAV's, and new and existing sensors 
Pursue all aspects of oceanography across all disciplines and sectors.
We are the "go-to" lab and point of contact for any scientist considering new ideas for deploying sensing or sampling equipment in the ocean.
Through social media and outreach, we aim to inspire and ignite public interest and curiosity not just in our tools, but in what is possible and once thought unachievable in discovery.
Foster diversity, ambition, creativity and innovation every step of the way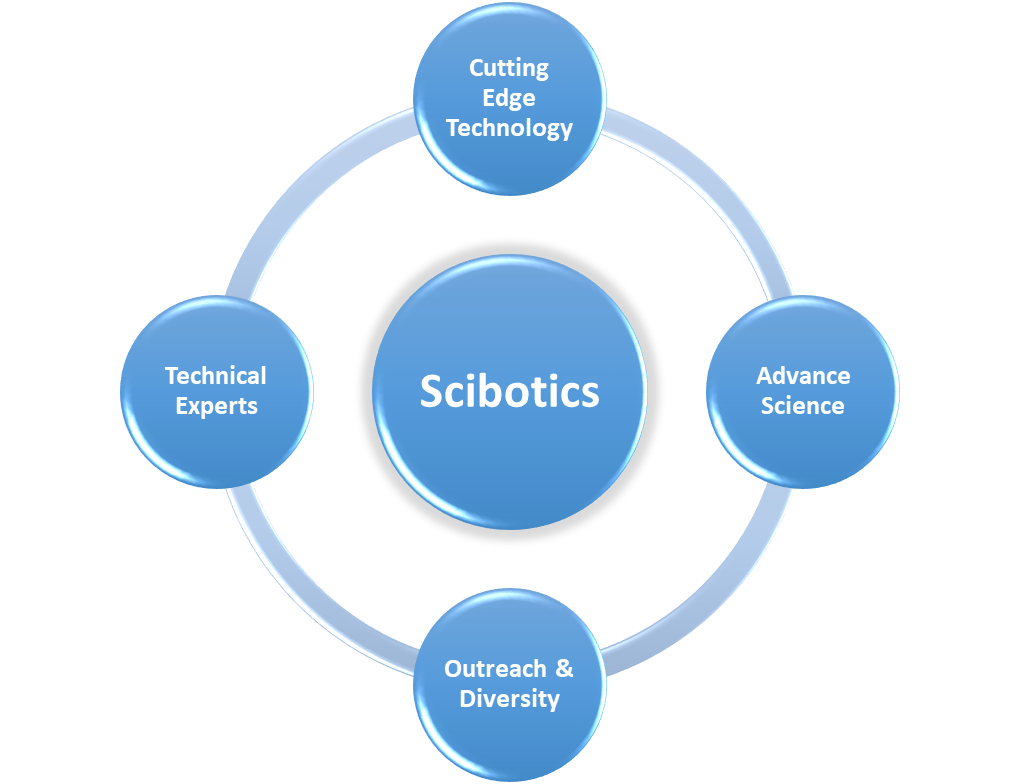 The Scibotics Lab technical capabilities will include:
Developing small to mid-scale autonomous vehicles, sensors, platforms, and tools optimized to meet specific science objectives.
Integrating and adapting new and existing science instruments for use on AUVs, ROVs, and UAVs.
Development, operations, coordination and management of complex oceanographic field programs and projects.
Analysis and interpretation of scientific data acquired using our technologies.
On-ice and under-ice expertise
Creative outreach and media experience