Outreach
We love working with community members and local schools on outreach and education projects, be it through field trips, visiting schools, or setting up booths at science fairs. Check out some of the previous events we have been a part of, and feel free to reach out to us if you are interested in collaborating with us on a future education endeavor.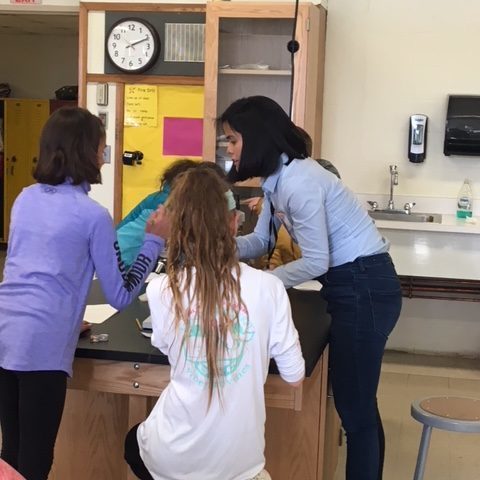 Middle School Zebrafish Developmental Course
In February and March 2018, we partnered with PhD student Jennifer Panlilio from the Hahn and Aluru labs to help teach the zebrafish development class she has been teaching for a few years. We visited the Falmouth Academy 7th graders and the Morse Pond Middle School 6th graders, who had been learning about cell division and mitosis. We talked about how every living organism starts as a unicellular organism, and through cell division and differentiation, it develops into the adult organism. To increase their understanding through hands on activities, we brought in zebrafish embryos in a variety of developmental stages. They were able to use microscopes to examine the embryos, making observations about how many cells they see, what features have been formed, and eventually come to conclusions about which embryos were the youngest and which were the oldest.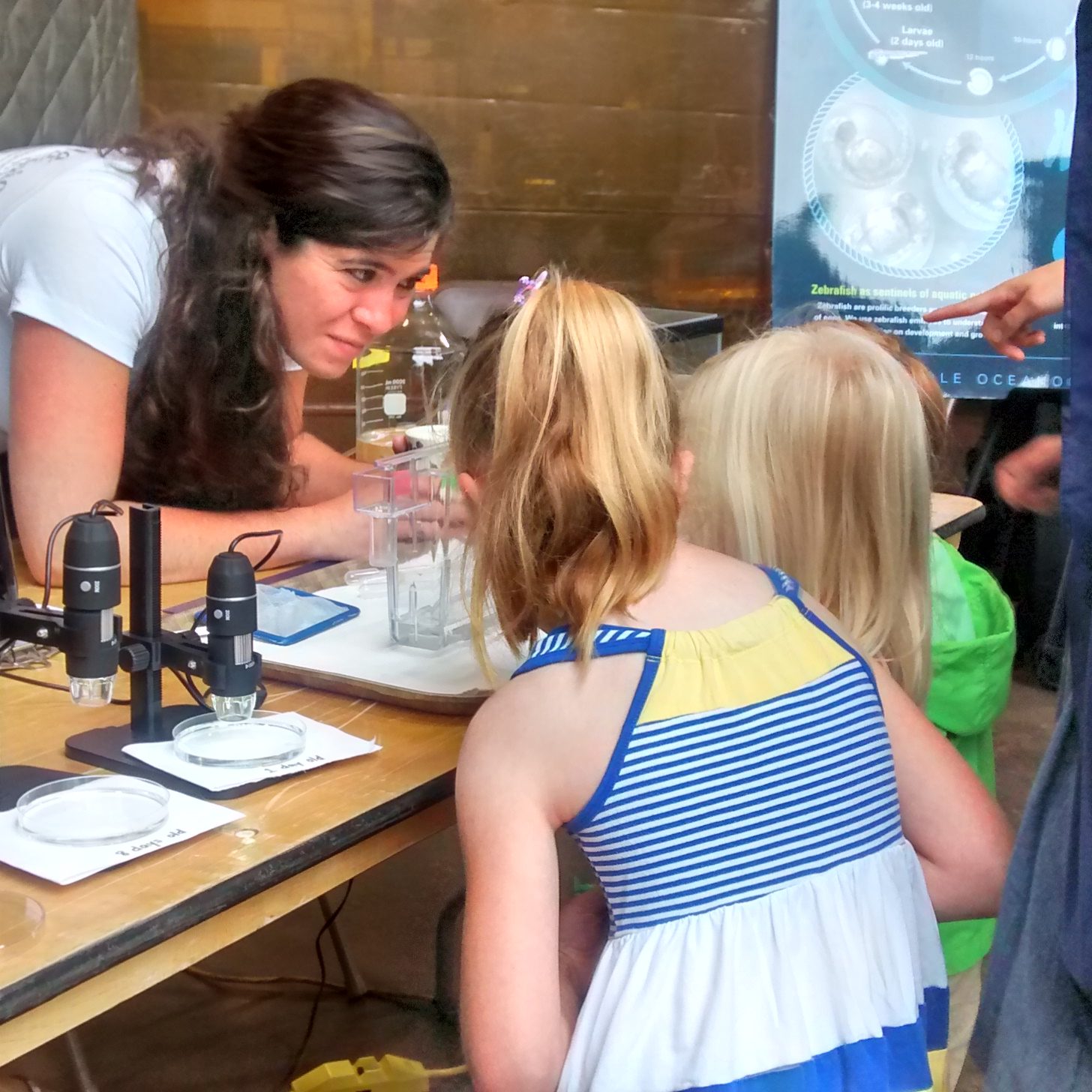 Woods Hole Science Stroll
Each year, the Woods Hole Science Stroll is hosted in the village with the aim of engaging community members on a variety of scientific endeavors that are happening in town. Many stations are set up by labs and organizations, each focusing on a different topic and activity. In August 2017, we partnered with the Hahn Lab and Aluru Lab to host a zebrafish station. Here, we taught about why we use zebrafish for developmental research and what we can learn about human health while studying them. Children who visited our station got to make observations about the adult fish as well as look at some embryos and larvae under a microscope. Check out an article written about this collaboration HERE. Learn about the 2018 Science Stroll HERE.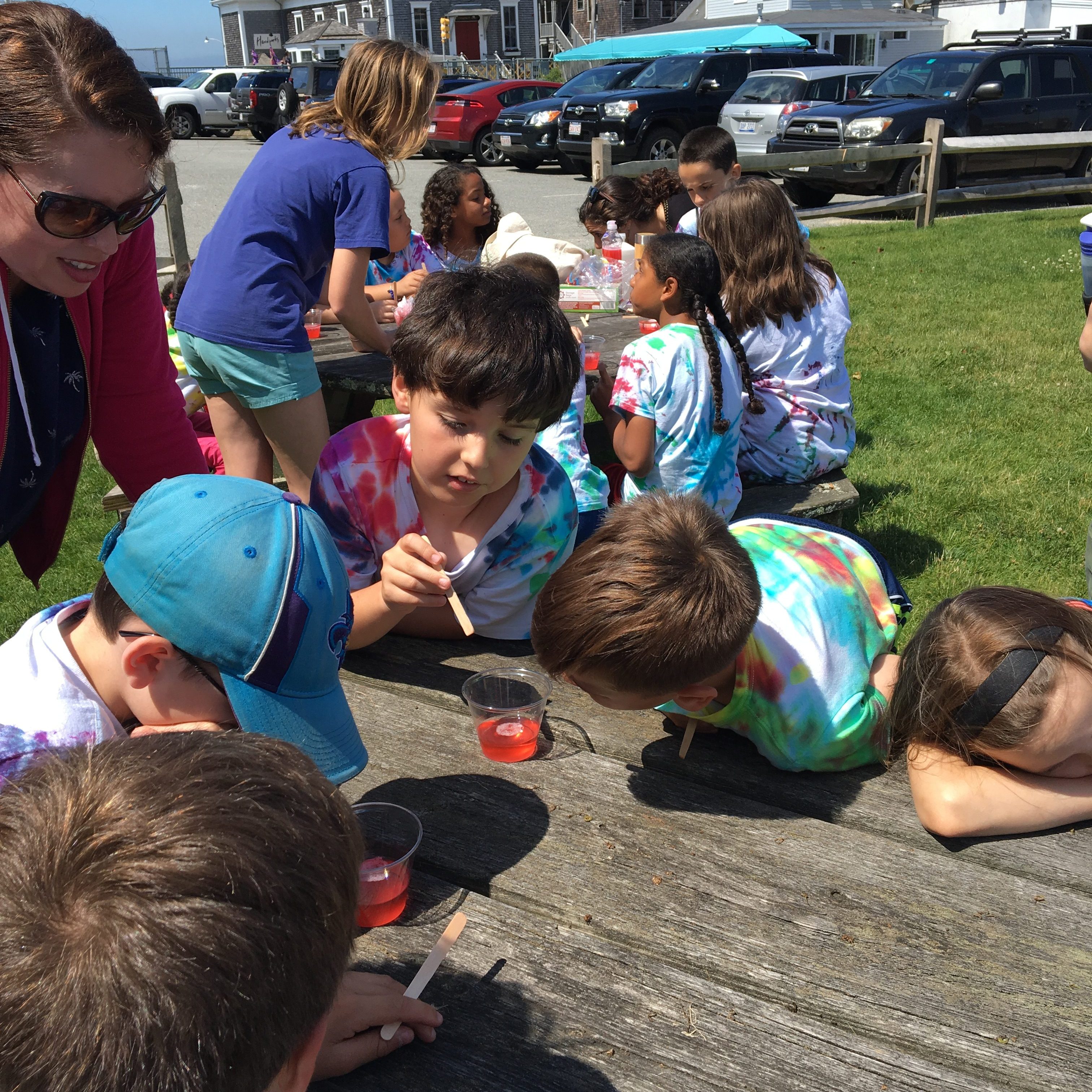 3rd Grade Field Trip and DNA Lesson
In June 2017 and 2018, we hosted the East Falmouth Elementary School 3rd grade class during their field trip focused on the pollution of our ocean. The students got a tour of our lab, where they learned about the zebrafish facility and how we use microscopes to help answer our research questions. Following this, we headed outside to do some research of our own! We talked about how sometimes you need to study something very small (like DNA) to answer large questions (like how pollution affects our health). Since the first step of many experiments is the extraction of DNA, the students then got to extract DNA from strawberries, as it is a fascinating experiment you can do with common household ingredients. We wrapped up our day with a visit to the local beach to do a garbage clean up together, tying back to the idea that while you cannot see all ocean pollution, you definitely can see some of it, and you should always try to do your part to help clean it up.