Overview
The 3rd  Wind Forecast Improvement Project (WFIP3), sponsored by the U.S. Department of Energy, seeks to improve our understanding of the physics of the atmosphere and ocean that dictate the structure and variability of the wind resource within the Marine Atmospheric Boundary Layer (MABL).
This 5-year effort, started in the fall of 2021 will carry out a multi-seasonal offshore field measurement campaign in 2024-2025, linked to intensive numerical modeling development and validation efforts, that will: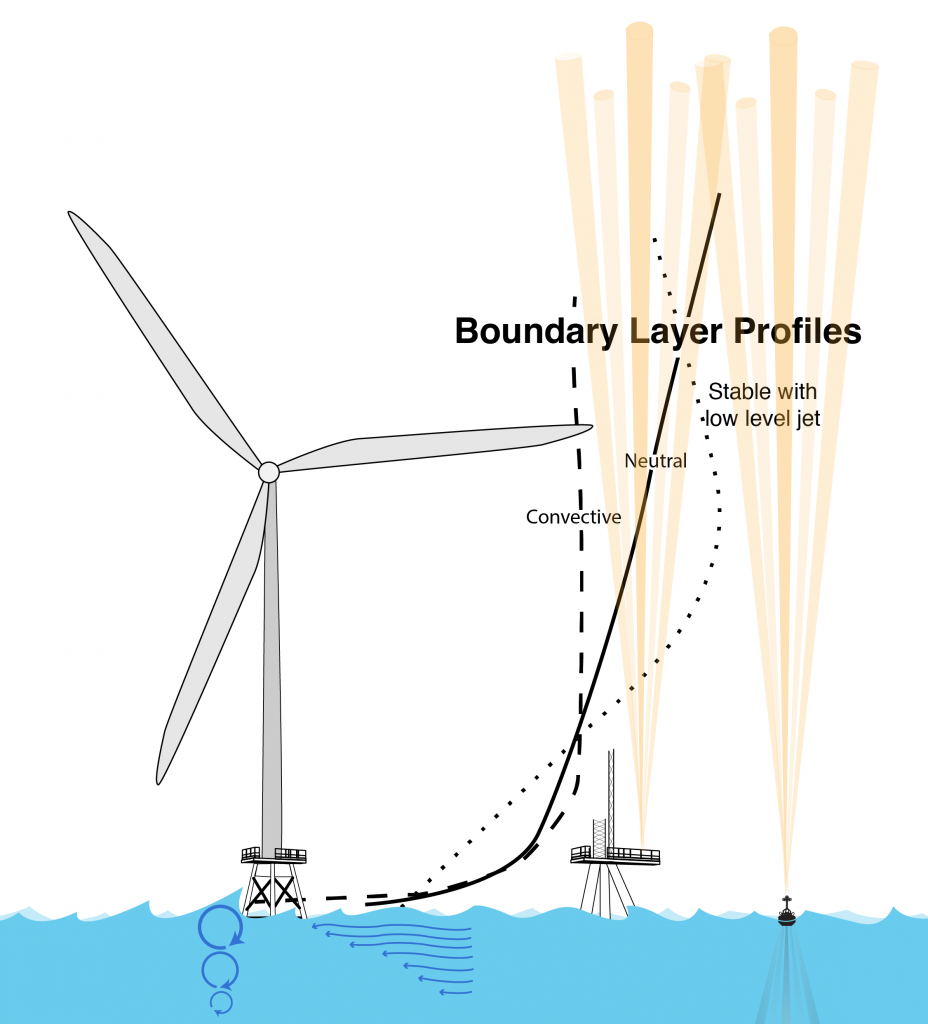 Improve the physical understanding of mesoscale meteorological and oceanographic processes that directly affect wind resource characterization in the U.S. East Coast offshore environment.
Deploy and operate a 3-D multiscale sensor array to characterize vertical and horizontal structure of the marine boundary layer to provide the observations necessary to improve our understanding of these processes, improve and assess numerical weather forecasting models.
Incorporate and validate the new understanding into foundational numerical weather forecasting models and other physics-based atmospheric and oceanographic models to improve wind energy forecasts.
This work will be carried out by a collaborative team of research institutions, led by the Woods Hole Oceanographic Institution (WHOI), working with the national labs of the Department of Energy (DOE) and the National Oceanic and Atmospheric Administration (NOAA).  The project team receives input from a User Advisory Board composed of a broad coalition of industry partners and ocean stakeholders.
For more information contact the project lead: Anthony Kirincich at akirincich@whoi.edu.
More info