AuxROV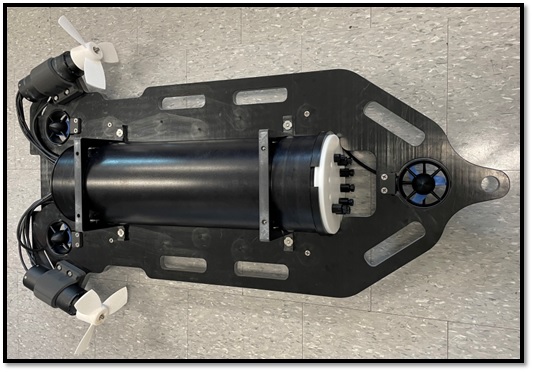 AuxROV is a comparatively small, low cost Remotely Operated Vehicle (ROV) with an emphasis on enhanced mobility for rapid transits coupled with the ability to hover, maneuver at low speeds, and perform light intervention.
The design allows for preliminary exploration, auxiliary support, and equipment recovery for higher value assets in harsh environments. AuxROV also offers with an intuitive user experience for simple low-cost operation on vessels of opportunity.
With funding from WHOI's Innovative Technology Program, the initial idea behind the AuxROV was to enable a higher degree of mobility for ROV users, allowing them to cover longer distances and faster speeds than are currently available.
The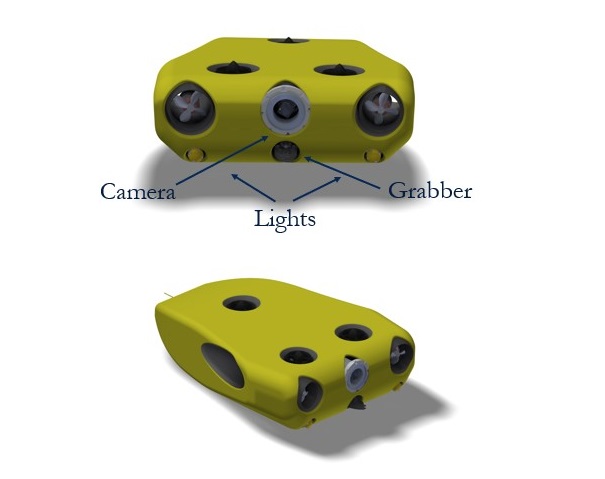 AuxROV also offers towing capability and simplified control with a high-strength lightweight communications tether, onboard batteries, and powerful thrusters. A strengthened recover tether will allow operators to pull the vehicle back to safety.
These capabilities in an ROV will enable preliminary exploration of hard-to-reach environments such as under ice and around rugged seafloor structures with extended range over larger, slower assets. With the ability to operate at faster speeds, the AuxROV could also be used to access sensitive, time-critical, and/or hazardous underwater sites, all with real-time feedback and with a lower operational cost than existing deep-sea vehicles.
AuxROV Core Team: Molly Curran and Robin Littlefield
AuxROV Development Contributors: Rosemary Loer, Ben Weiss, Allisa Dalpe, Ryan Govostes, and Jeff Kaeli