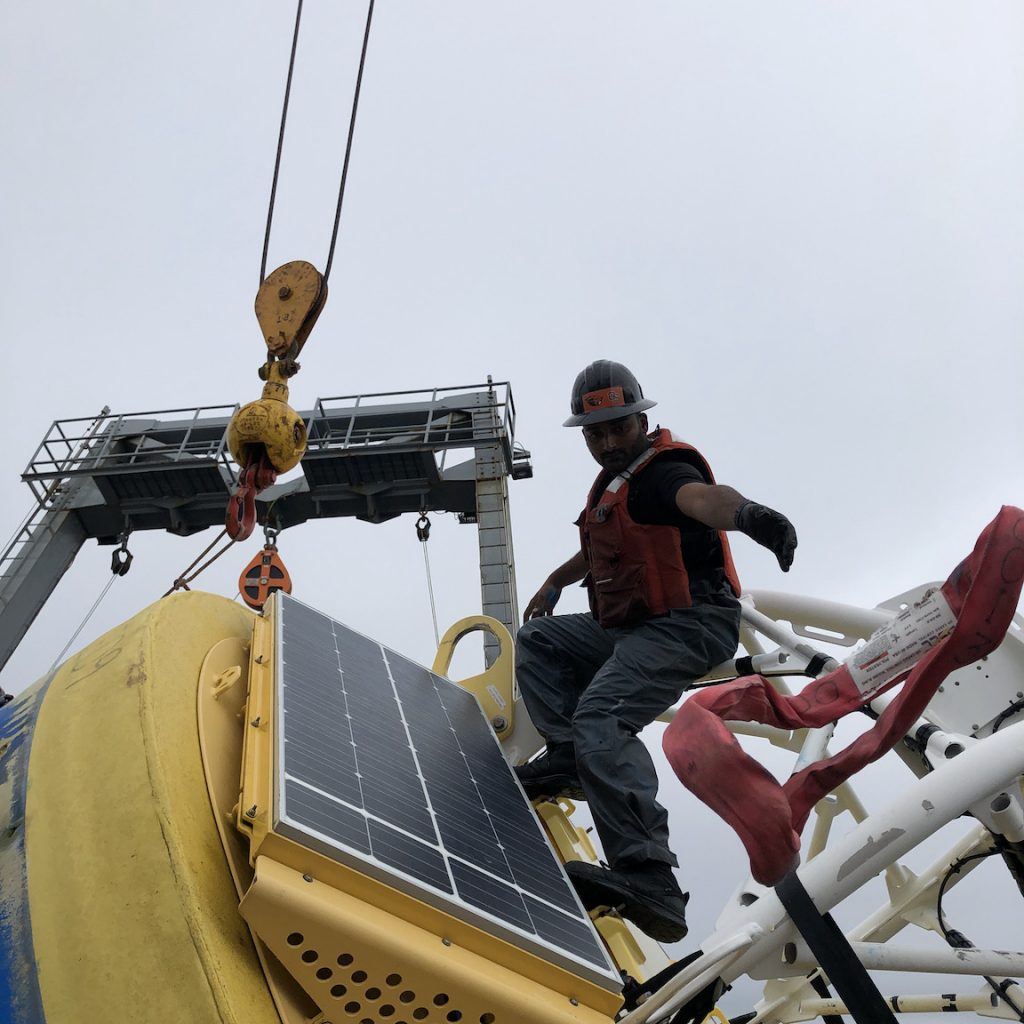 Half of the Endurance 17 team was on deck at 6 am to begin operations early for there was a lot to accomplish.  Before breakfast, the team had brought the Washington Coastal Surface Profiler Mooring onboard and had secured it to the deck.
After breakfast, the rest of the contingent joined in for a full day of recovery work.  After the rest of the first mooring components were recovered, some from a depth of 533 meters, the team switched gears.  They then began to tackle getting onboard the Washington Offshore Surface Mooring—the big buoy weighing 8,000 pounds and 20 feet high, whose anchor resides at a depth of 542 meters. Both were undertakings requiring all hands-on deck.
When the buoys were brought onboard, they were covered in goose neck barnacles, which had to be scraped off in order to disassemble the mooring.  It was dirty, smelly work.
After a break for an early dinner, the half of the team who didn't report at 6 am, went back on deck to recover the anchor from the Offshore Surface Mooring.  The story is best told in pictures, which follow.