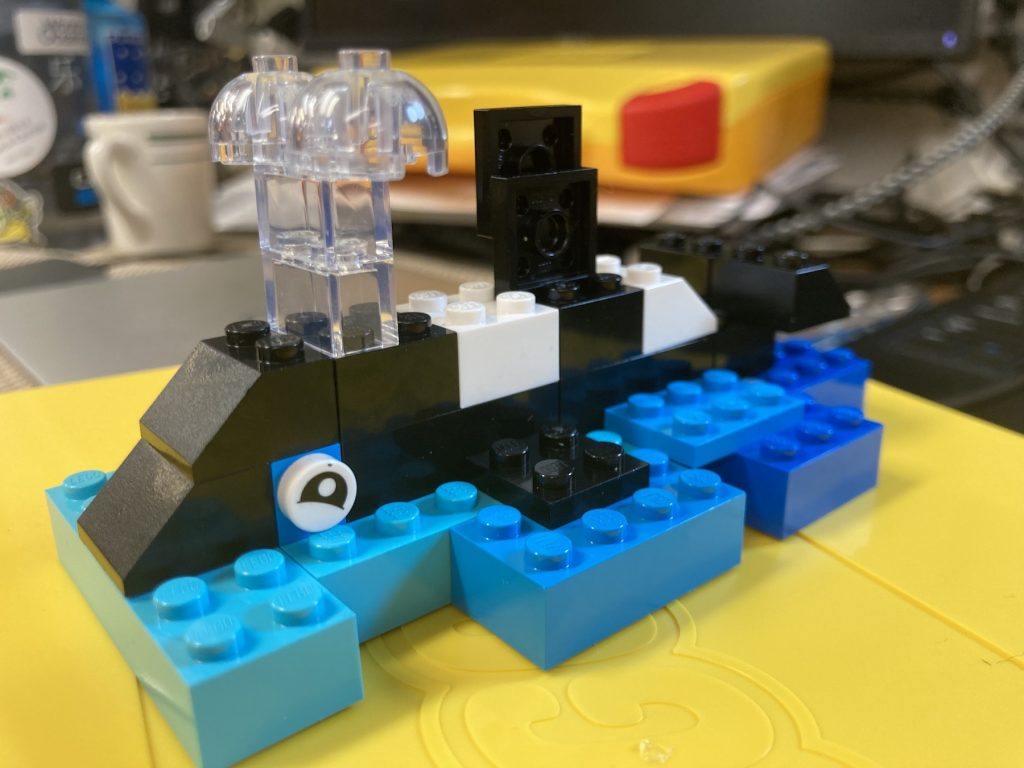 Las Actividades de Diverción
Las tardes requieren que tengas algo para entretenerte. Algunas personas trajeron sus Nintendo Switch y compartieron con todos. Depues de cenar, jugábamos Super Smash Bros Ultimate y Mario Kart en el salón. Otros trajeron juegos como Settlers of Catan, Exploding Kittens y cartas. Si quires relajarte solo, puedes ir a tú recamara y leer un libro que tú trajiste o uno de la biblioteca del barco. Cada mañana alguien imprimía el New York Times crucigrama del día. Yo traje tres juegos de LEGOs para ver quién podía construir la mejor escultura. ¡El capitán, Mike Singleton, fue el jues del la competencia y eligió mi escoltura!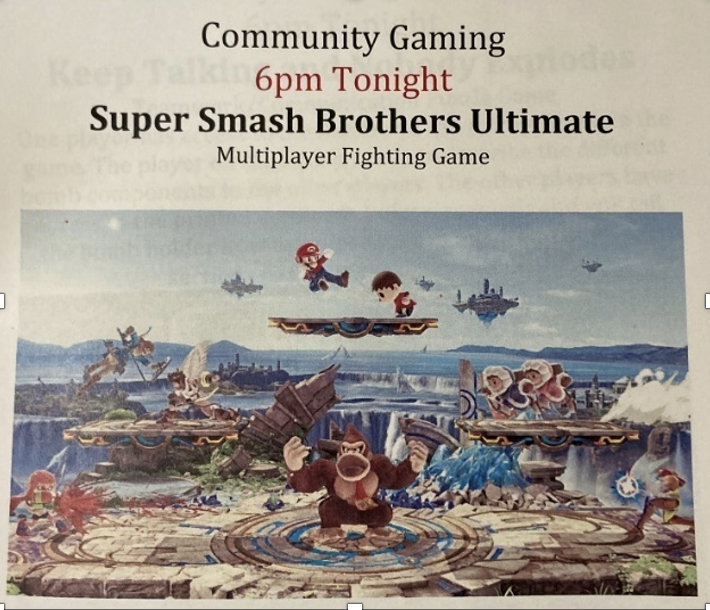 Juego communitario en el salón, fotogragrafia tomado por Irene Duran©WHOI. (Community Gaming night in the lounge, photo taken by Irene Duran©WHOI).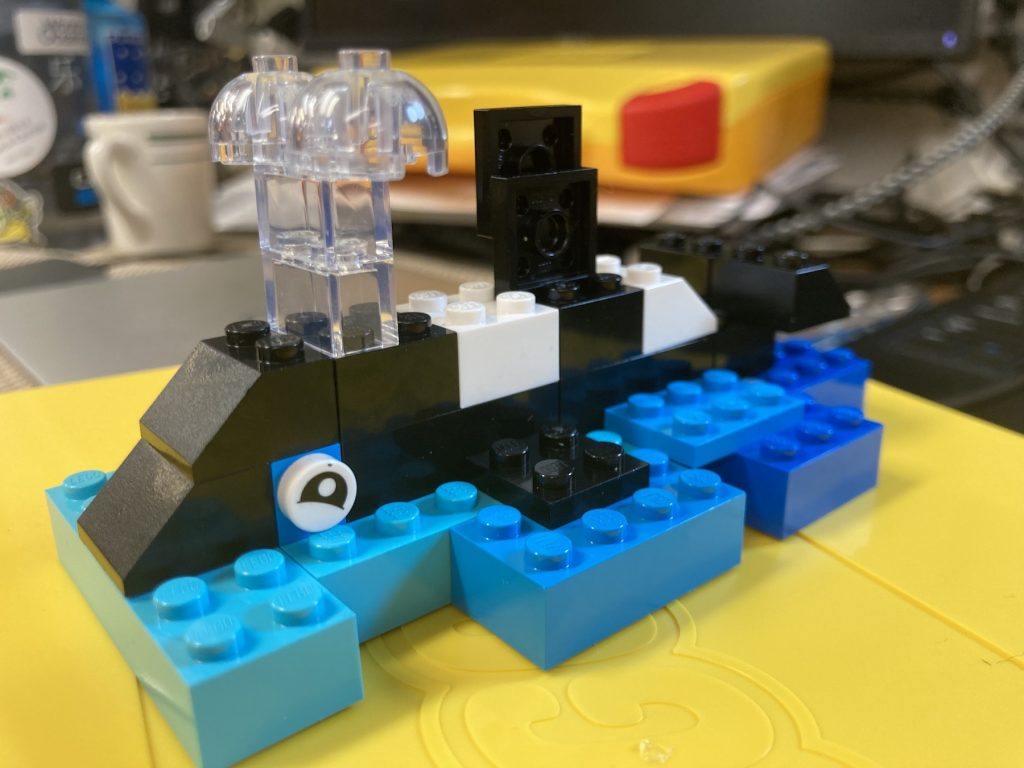 Fotografia tomado por Irene Duran, la escultura que gano la competencia de LEGOs, creado por ella. (Photo by Irene Duran, winning LEGO sculpture created by her).