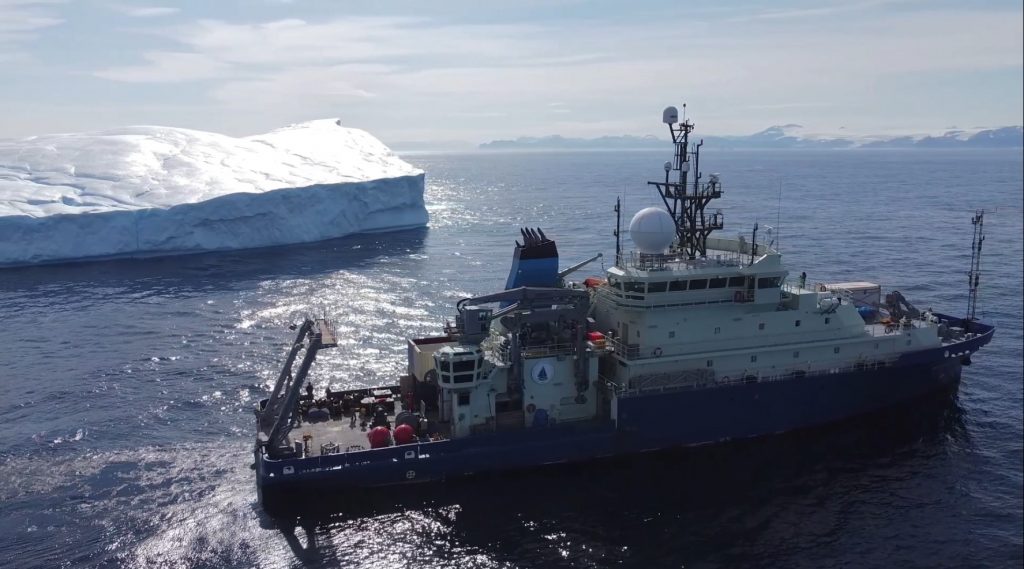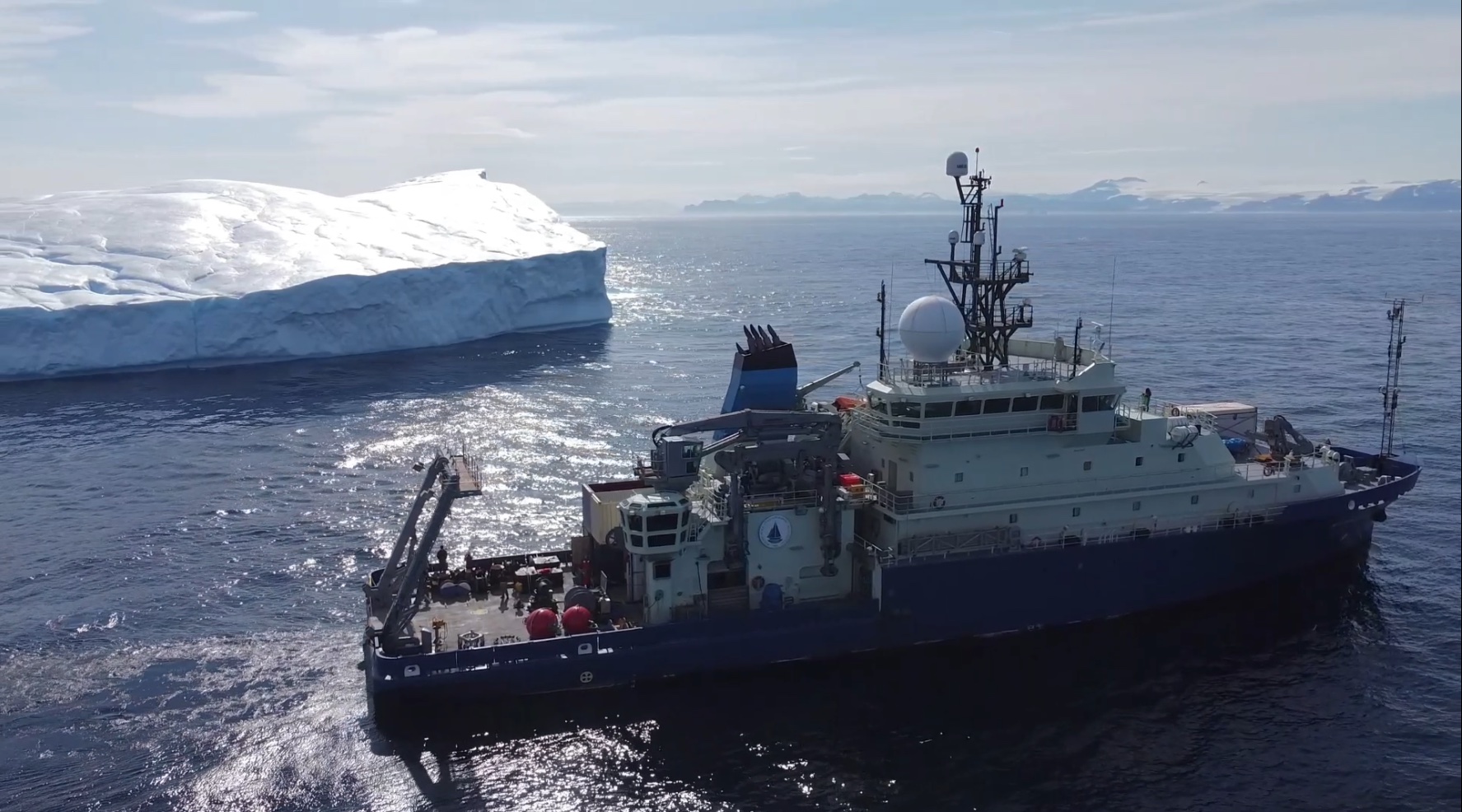 The R/V Neil Armstrong is a state-of-the-art oceangoing research vessel. The ship is 238 feet long, can sustain speeds of 10 knots, has a range of 11,500 nautical miles, and can remain at sea for up to 40 days. Named for the American hero whose "small step" provided humanity with a new perspective on our planet, this vessel carries on its namesake's legacy of exploration.
The R/V Neil Armstrong meets the range, endurance, and technical requirements to support advanced oceanographic research in tropical and temperate oceans around the world. It serves the academic community's ongoing need for a general-purpose ship based on the East Coast of the United States. The ship is often used for the recovery and deployment missions for the Coastal Pioneer Array and the Global Irminger Sea Array in the North Atlantic, southwest of Greenland.
The pivotal role that the North Atlantic and Arctic Oceans play in Earth's climate has resulted in an increase in efforts to observe these areas, as well new efforts to study North Atlantic ecosystems and their sustainability. R/V Neil Armstrong is uniquely equipped and positioned to enable scientists from around the world to reveal new details about these and other critical parts of the global ocean.