REMUS 100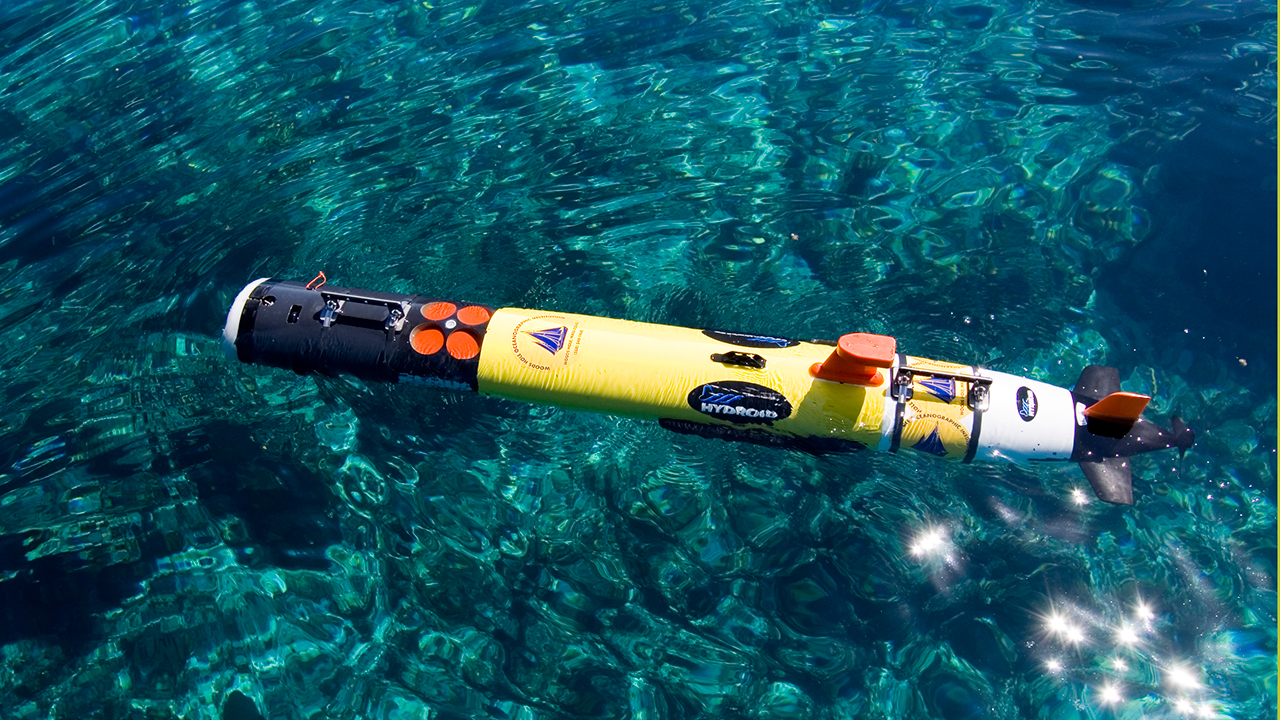 REMUS (Remote Environmental Monitoring UnitS) 100 is a compact, light-weight, autonomous underwater vehicle designed for operation in coastal environments up to 100 meters in depth. The REMUS 100 can be configured to include a wide variety of standard and/or customer specified sensors and system options to meet your unique autonomous mission requirements.
» Sample 900 kHz sidescan sonar imagery collected with a REMUS 100 in the Gulf of Mexcio in the fall 2004.
| Vehicle Specifications | |
| --- | --- |
| Diameter | 19 cm (7.5 in) |
| Weight | 37 kg (80 lbs.) |
| Max Depth | 100 m (328 ft) |
Applications
Hydrographic surveys
Scientific sampling and mapping
Very Shallow Water Mine Counter Measures (VSW)
Pollution Detection and Monitoring
Pipeline Inspection
Undersea Search and Survey
Homeland Security
BIOMASS Survey
Fishery Operations
Standard Sensors
Bathymetry
Temperture
Water Velocities
Salinity
Sound Speed
Optical Backscatter
Diver Visibility
Sidescan Sonar
Fluorescence
Data Products
Sensor Data is available immediately upon recovery of the vehicle.
Combining the sensor data with the navigation data provides instant two and three dimensional visualization of the environmental parameters measured by the vehicle.
Survey capabilities
Both Search Classify and Map and Reacquire and Identify capabilities
Adaptive (proactive) path planning –following a plume to its source
Multiple Vehicle Operations: Up to four vehicles simultaneously in an area
Navigation
Long Baseline Transponder Navigation
Used most often for survey work. Needs at least two transponders.
Ultra-Short Baseline Transponder Navigation
Used for homing, docking, and recovery. Only one transponder is required. Fix is based on range, bearing, and heading.
Dead Reckoned Navigation
Used to estimate position between acoustic fixes, or when transponders are not available. Based on lateral and axial velocities from ADCP, combined with heading from compass/rate gyro. Inertial navigator extends dead reckoned accuracy to approximately 5 meters per hour of error.
Low Speed Control Hover Capable REMUS 100
Hull and Harbor security applications:
Unobtrusive
Fast, Detailed Look, in Zero Visibility
Saves Time/Money
Locate Suspicious Objects
Increases Confidence
Key Features of Hover Capable REMUS 100:
Low drag, allows long transits to target, followed by hover survey or station-keeping.
Can hold station in a strong current
Ability to autonomously maneuver at velocities between 0 to 0.5 m/s in and around ships and piers
Ability to autonomously follow a set of pre-programmed track lines while utilizing an acoustic navigation system at short ranges (10 - 100 m)
Ability to maintain precise heading when operating near large metallic objects
Ability to fly at a constant offset below or to the side of a ship's hull
Ability to detect, locate and identify objects that are located on complex structures in a highly cluttered environment
Sensors include:
T-16 Inertial Navigation System
WAAS GPS
Iridium, WIFI and Acoustic Modems
Modular Docking endcap with blunt nose
1200 kHz RDI ADCP
Imagenex 837 multibeam profiling sonar
Delta T Scanning Altimeter
Forward and Aft Tunnel thrusters