REMUS Tunnel Inspection Vehicle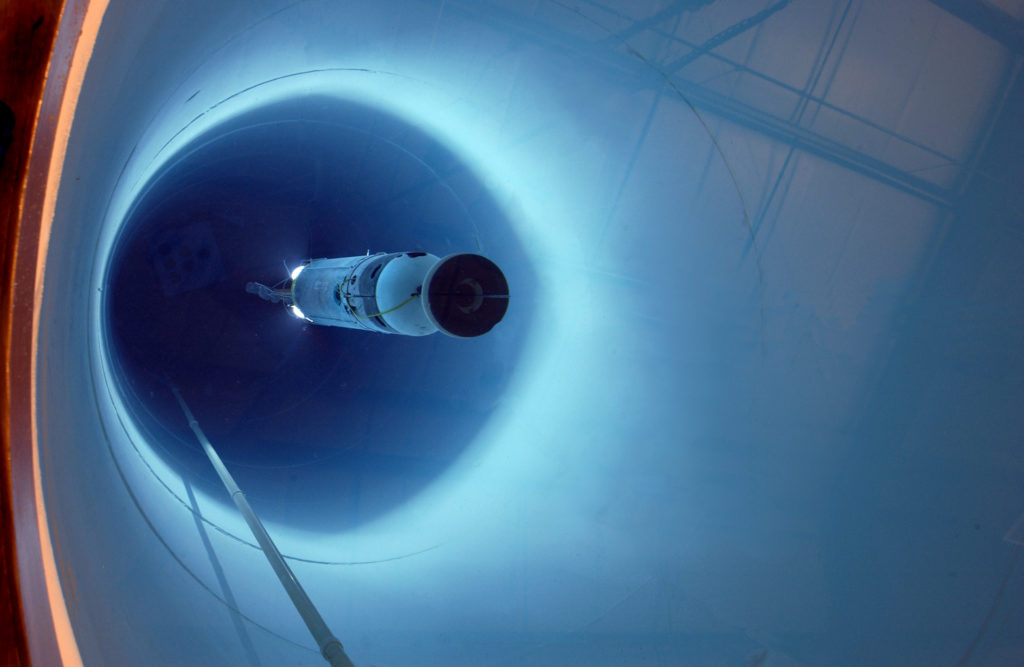 The Water That Got Away
The WHOI Tunnel Inspection Vehicle (TIV) was built in 2004 to inspect a 45 mile section of the Delaware Aqueduct and to, ultimately, find its leaks.  This was the first time that the tunnel was inspected while in use.
Challenges
Acoustic Tracking of AUV in tunnel :  What are the acoustic properties of a deep, drilled-in-rock, concrete-lined aqueduct?
Optical Imaging:  What is the best camera and light configuration for imaging the walls of the tunnel?
Vehicle Navigation:  How do we insure that the AUV will fly in the center of the tunnel and not bounce off the walls?
Launch and Recovery of AUV:  How do we launch the AUV through small openings in 1000' deep vertical shafts at both launch sites?
Imaging
TIV contained 5 high resolution digital cameras and four strobe lights for illumination.  Approximately 186,000 digital still images were taken, each containing telemetry information to indicate the exact position of the image to facilitate finding the location of any leaks.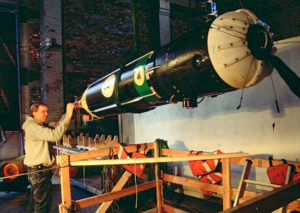 Senior engineer Tom Austin of the Oceanographic Systems Laboratory (OSL) steadies a custom-built REMUS autonomous underwater vehicle as it is raised off its storage platform. In 2003, the specially designed Tunnel Inspection Vehicle was deployed in a New York City aqueduct to help assess the structural integrity of the massive water-delivery system. The OSL team has been asked to make another survey for the city in 2008. (Photo by Douglas Weisman for Woods Hole Oceanographic Institution)